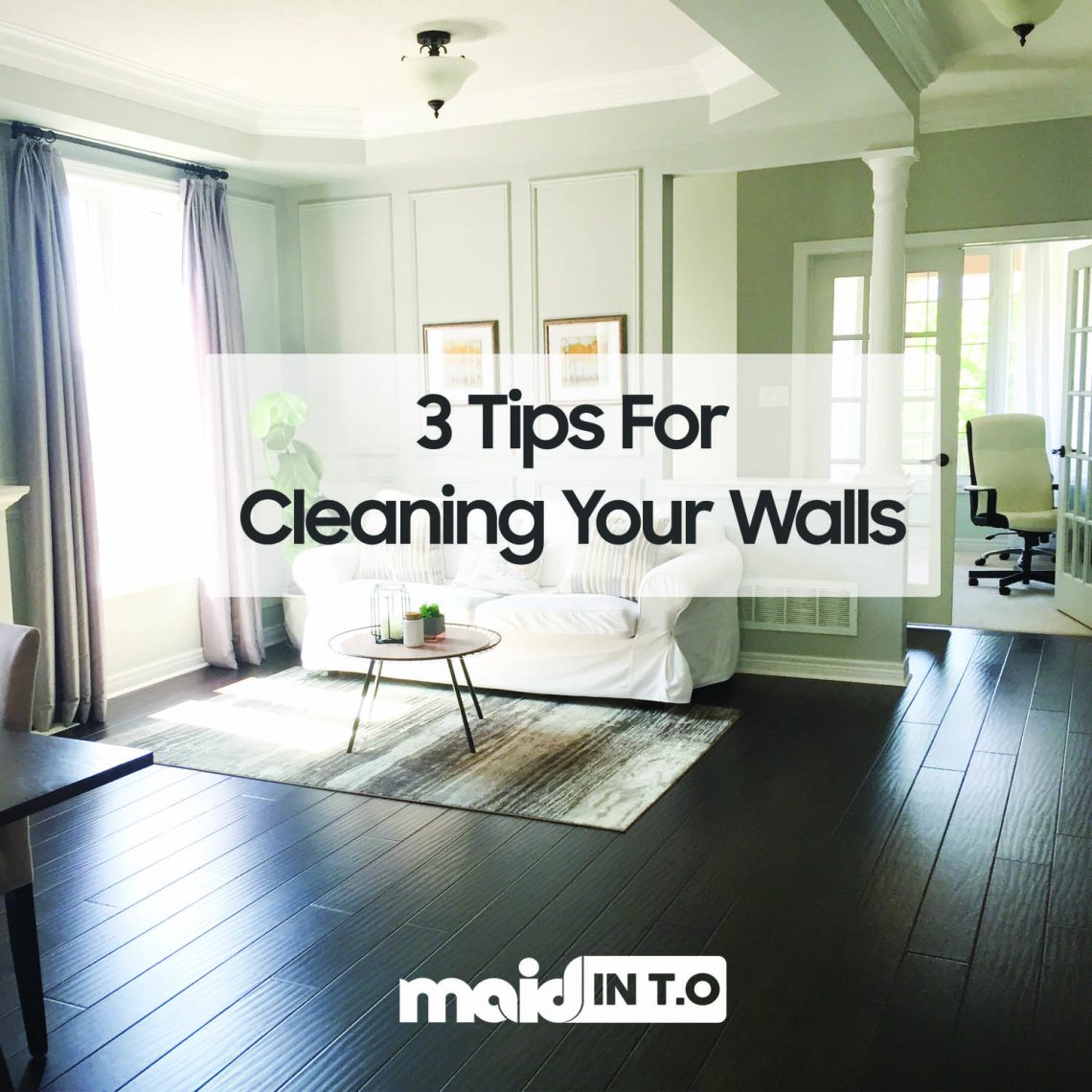 August 14, 2019
3 Tips on Cleaning Your Walls
If you own or rent a house, apartment or even just a room, you know that over time walls can gather all kinds of marks, dust and grime! Cleaning walls can be a daunting task, but you'll be surprised at how much brighter and cleaner your place can look.
Tips on Cleaning Your Walls
Here are some cleaning tips to help you get your house looking as good as new!
Cover your furniture 
Using temporary coverings like newspapers, towels, old sheets, or painter's groundsheets, cover anything of value as this will prevent possible spills of water or cleaning solution from ruining the carpet or furniture. The last thing you want is to damage one area of the house when you're trying to clean another!
Move Furniture Around
You want to be able to get at the dust that's built up behind dressers, appliances, and other types of furniture. You can clean these often-neglected areas now that the furniture is out of the way.
Prepare Your Walls for Washing
Before you clean, determine what kind of paint is on the wall. Semi-gloss or enamel paint will stand up to washing. Flat, stain or eggshell finishes are not as durable and may rub off if you scrub too hard or use an abrasive cleaner. No matter what type of paint is on your walls, make sure you dust them before washing them! Put the brush attachment on your vacuum and run it over the walls to remove surface dust and dirt.