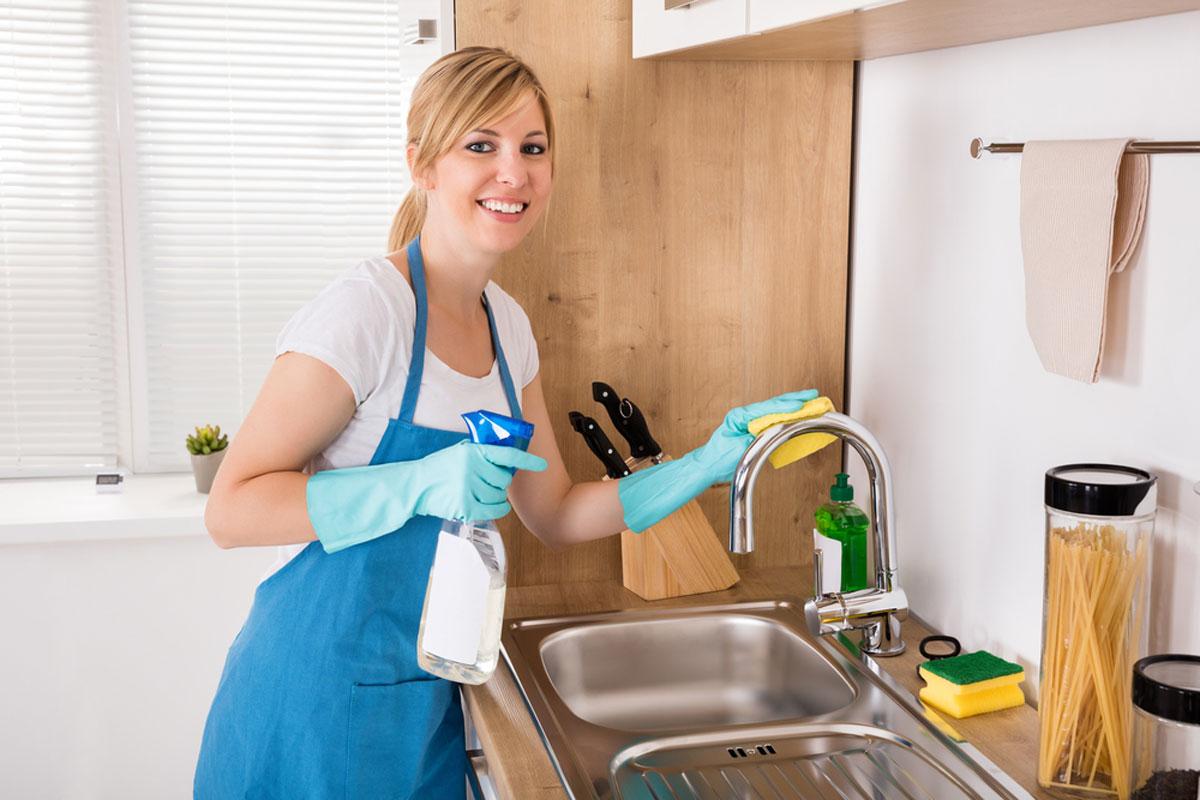 December 14, 2022
Best Maid Hiring Agency 2023 in Toronto
Finding a reliable and trustworthy maid hiring agency can be a daunting task. With so many agencies operating in the city of Toronto, it can be hard to figure out which one is the best. Fortunately, this article will provide you with some tips on how to find the best maid hiring agency in Toronto for 2023. We'll discuss factors such as the agency's experience, customer reviews, the services they offer and much more
What To Look For When Searching For The Best Maid Hiring Agency in Toronto.
Experience:
The first thing that you should be looking for when searching for a maid agency is the experience that they have. When you hire a maid agency, you want to be sure that they will provide you with the best and most qualified cleaning professionals. 
A company which has been working for a while will be more than likely to provide you with the best cleaning services and they will do it at a good cost. 
Reputation:
The reputation of the company is another very important factor as well. You should check with other people who have used the service of the agency before to find out what their experience was like and if they recommend that agency. 
If the reputation of the company is good, then you will have a good experience with them as well. Usually, you won't find a company with a bad reputation but still it is very important to do the research in order to be sure.
Services Offered:
What use is it to you if the company you are hiring has all the necessary equipment and tools but they don't offer the type of services that you need? It is important that you check this aspect before hiring a company.  
For example, if you want a deep clean service and the company does not offer it, then it's of no use to you. Therefore, it becomes very important to check out the services that are being offered by the company that you have shortlisted in order to avoid such situations.
Pricing & Terms:
One of the most important things that you need to consider before hiring a cleaning company is the pricing and terms. It is important to know if the rates are affordable or not. Also, it is important to know whether there are any additional charges for any services provided. 
The charges of the company should not be too high and it should also include all the necessary services. Look for a company that has value for money pricing and is able to provide the services according to your requirements.
Reviews & Testimonials:
You only get the best of the services by hiring a company that has high ratings and testimonials. You can find the best companies by checking their rating and reviews online. Usually, you will see a testimonial section on their official website. 
If the company is good, you will see people sharing their experiences with the services of the firm. Just go through the reviews and testimonials on their website. This will help you to get a glimpse of their services. If the company is reliable, you will find positive reviews there.
Staff:
When hiring a cleaning company, make sure that you know about the staff of the company. Check if they are trained in their trade and if they are experienced enough to offer quality services to their clients. You should not leave anything to chance when it comes to your home. 
You can also ask them how long they have been working in the industry. This will help you to get an understanding of the reputation of the company and whether it is worth engaging its services or not. A good company must have an experienced staff that can offer quality services.
Best Maid Hiring Agency In Toronto – MaidinTO
MaidinTO is the best maid hiring agency in Toronto. We have been providing top-notch residential cleaning services to the city for a while now and are continuing to be a trusted source for families and individuals who want to make their home sparkling clean. 
Offering both one-time and regular service, MaidinTO's bonded professionals bring with them years of experience in housekeeping, making us the go-to agency for anyone looking for professional help with cleaning services.
What sets MaidinTO apart from other housekeeping agencies is our commitment to customer satisfaction. Our team of cleaners can handle any kind of job from basic dusting and vacuuming to deep cleaning bathrooms, kitchens and more. The staff also takes great care when dealing with customers' belongings to handle your items safely and securely during the cleaning session.
When you choose us, you choose a team of hardworking and reliable cleaners. We are also just a phone call away for last-minute cleaning jobs or for any emergency that may arise. MaidinTO is committed to you and your satisfaction.