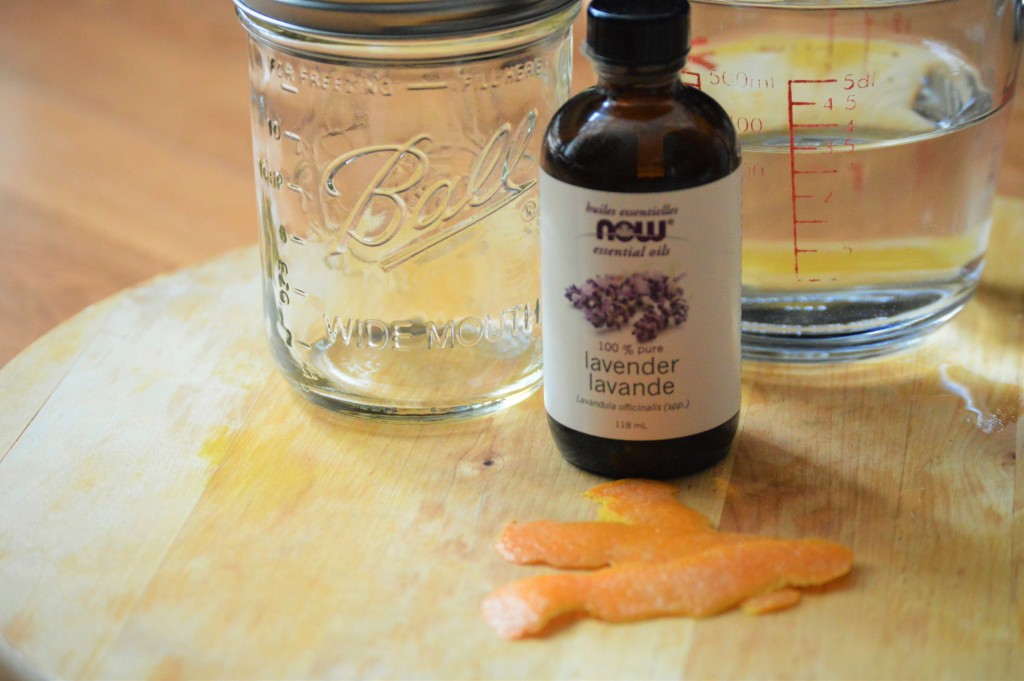 January 14, 2016
DIY All-Natural Orange-Lavendar Floor Cleaner
One of the questions we get asked all the time is, "Do you provide natural cleaning alternatives for your cleanings?" We proudly say "Yes! Yes, we do!"
Vinegar makes a GREAT all-natural cleaning solution. It cuts grease, lifts up stains and leaves your floors sparkling new. But if you're like me, you'd rather your home not smell like you just went on a pickling spree. That's why you're going to love this post. Not only does this floor cleaner smell fabulous, it's simple, inexpensive, and you likely have all these ingredients in your pantry already.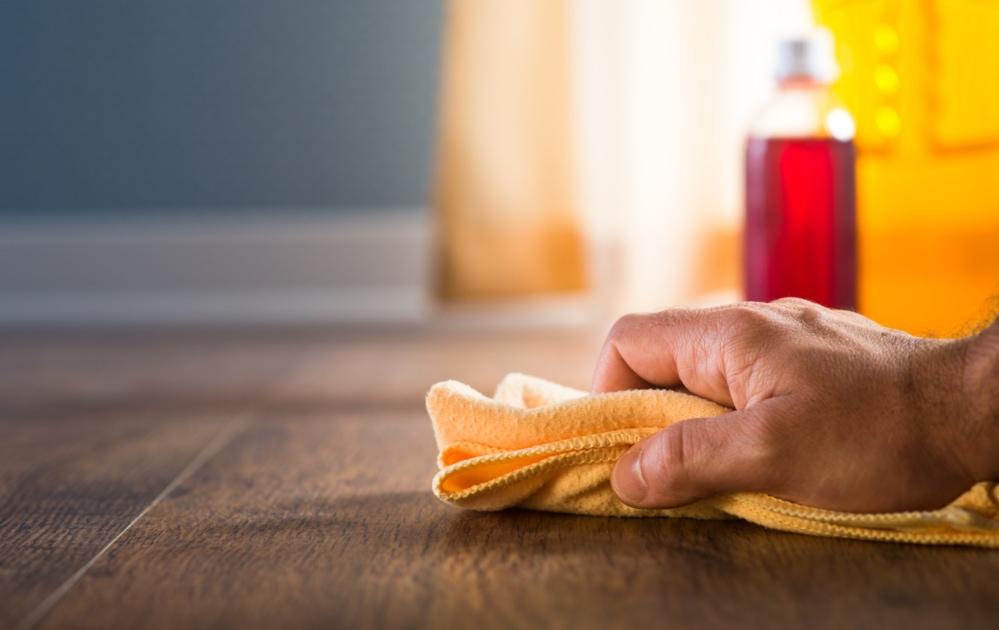 Materials Required:
Mason Jar
Lavender Essential Oil (1 tsp OR 12-24 drops)
1 cup of vinegar
1 cup of water
3-4 orange peels
Drop 3-4 orange peels that you've peeled using a vegetable peeler into the bottom of a mason jar. You'll already start to smell the fresh fragrance these lemons emit — it's an instant mood boost already! Pour both the vinegar and water onto the peels. You're probably getting excited by now, knowing that vinegar is what's going to clean those mashed-potato-strewn-raspberry-smeared-floors right on up!
But wait! There's more…add the lavender essential oil, close your eyes and take your senses on a walk through some lavender meadows. I'm sure you'll find the orange trees planted somewhere close-by as you wander around…
Don't wander away for too long, we have one final step!
The oil will rise to the top. This is okay. It's just science!
Put the lid of the jar back on and give it a shake-shake-shake! Up, down and all around.
I present to you, your very own homemade floor cleaner. I guarantee you, this won't last for long because you'll be so excited to wash your floors with this all natural great smelling floor cleaner. You can pour the liquid straight into a flat mop for a full strength clean, or dilute the solution with a bit of water for a bucket and mop cleaning. Tried our recipe? Let us know your thoughts! Want us to use all-natural cleaners for your home cleaning? Give us a shout when booking, we'll make sure you get a good home cleaning with all-natural products.
Need house cleaning services? Visit MaidInTo.