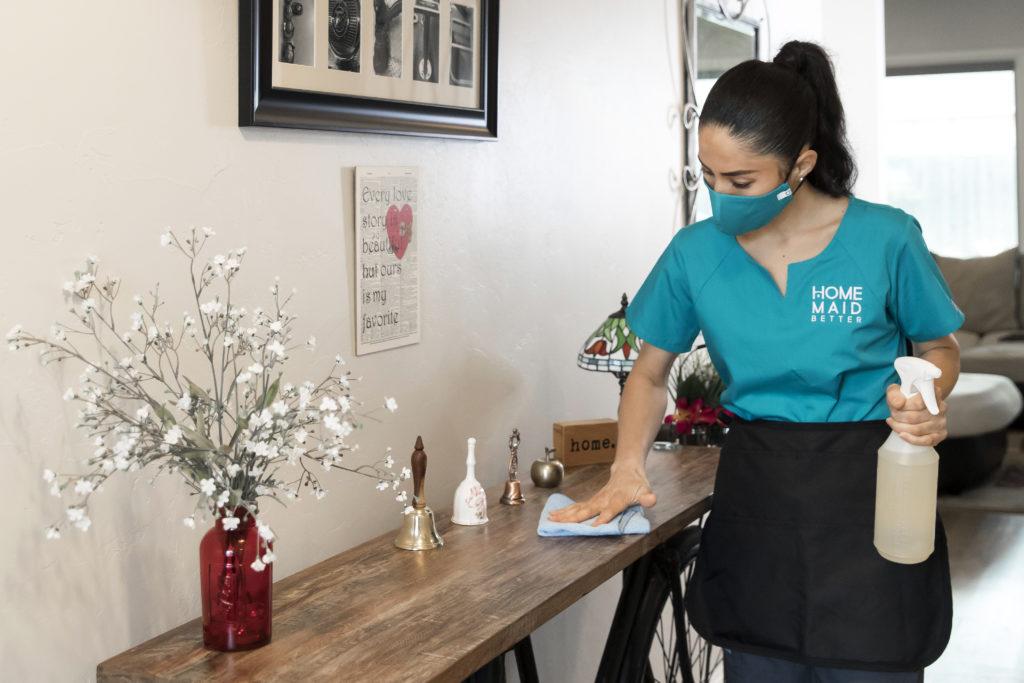 December 14, 2022
Do You Tip Your Maid Every Time?
The concept of tipping can be a bit tricky, especially when it comes to individuals that provide us with services in our home. Do you tip your maid every time they come to clean? Depending on who you ask, the answers may vary drastically. In this article, we will explore the different perspectives on this issue and help you decide for yourself if it is expected or required to tip your maid each time they are in your home.
Factors to Consider
There are few things that you must take into consideration when deciding whether to tip your maid or not. Below, we have mentioned some of the most important factors to think about before deciding.
1. Is it customary in your location?
If you live in a place where tipping your maid is customary, then it would be expected that you give some form of tip. On the other hand, if tipping your maid is not customary in your location then it may not be expected from you. The place you live in will determine whether tipping your maid is expected or not.
2. The level of service provided.
If the maid has provided you with excellent service then you should consider tipping her. A tip can be given to the maid in appreciation of a job well done, and it is also a great way to show your appreciation. This will also show the maid that you are pleased with her service, and it will encourage her to continue doing a good job.
3. Are you satisfied with the quality of service?
You need to be honest with yourself when trying to answer this question. If you are satisfied with the maid's service, then it is recommended that you tip her. However, if you are not satisfied with the service provided, then there is no need to tip her. By tipping a maid who goes all out to make sure that you are satisfied you can show your appreciation.
4. The level of payment already received.
If the maid is paid well, then she may not expect any tip from you. However, if the maid is paid poorly, then you should consider tipping her. Cleaning your home does not come easy to her. Therefore, giving her a tip when she does a good job is the right thing to do.
5. The size of your home.
The size of your house is also an important factor that determines the amount of tips you should give your maid. If you live in a small house and the work done by your maid is not so much, then there is no need to tip her. On the other hand, if you live in a big house, then you should give her a tip for the extra work she does.

When to Tip Your House Maid
When to Tip Your House Maid is an important question for many homeowners. After all, a clean home is essential for comfort and health, so it makes sense to want to show your appreciation with a tip now and then. But when should you leave one?
Generally speaking, if you are satisfied with the job your maid does, then tipping upon occasion is appropriate. You may also want to tip on a regular basis if you have a particularly big house and would prefer your maid to keep coming back. It all comes down to how satisfied you are with her work. In most cases, though, tipping is not mandatory. If you have a fixed-rate maid or cleaning service, then it's unlikely that they will expect a tip after each visit.
Amount to Tip Your House Maid
When it comes to providing a gratuity for the services of your house maid, there is still some confusion as to how much one should tip. Despite the fact that tipping your house keeper is not mandatory, many believe that it's a thoughtful gesture and shows appreciation for all the hard work they do in keeping your home clean and tidy.
How much you choose to tip your house keeper will depend on numerous factors such as how often they come over and how long their cleaning sessions take. It's also worth noting that any additional duties outside of their normal cleaning tasks may warrant an increased tip amount. Typically, people tip anywhere from $10 – $50 per visit depending on the quality of service provided by your domestic helper. However, you can give more or less as you see fit.
Benefits of Tipping Your House Maid
Tipping your maid can be beneficial for both the parties involved. Your house maid will appreciate the added income, and you get to show your appreciation for their hard work. Furthermore, the next time she comes to clean your place, she will make sure to do her work with a smile on her face, knowing that her work is appreciated and this will mean that you will get a more thorough cleaning job done.
Best Cleaning Service Company In Toronto – MaidinTO
Finding a reliable cleaning service in Toronto can be difficult. But with MaidinTO, you can trust that your home will be spotless in no time. We are the best cleaning service company in Toronto and have been providing quality services to customers for years.
MaidinTO specializes in residential cleaning and offers services at an affordable price. Our experienced staff is well-trained to handle any job – from one-time deep cleans to recurring maintenance visits. We try to bring satisfaction with every job we do, ensuring that each customer's needs are met.
Whether you're looking for a one-time clean or regular maintenance visits, MaidinTO is the perfect choice for all of your cleaning needs. With our excellent customer service and reasonable prices, we make it easy to get your house spic and span without breaking the bank.