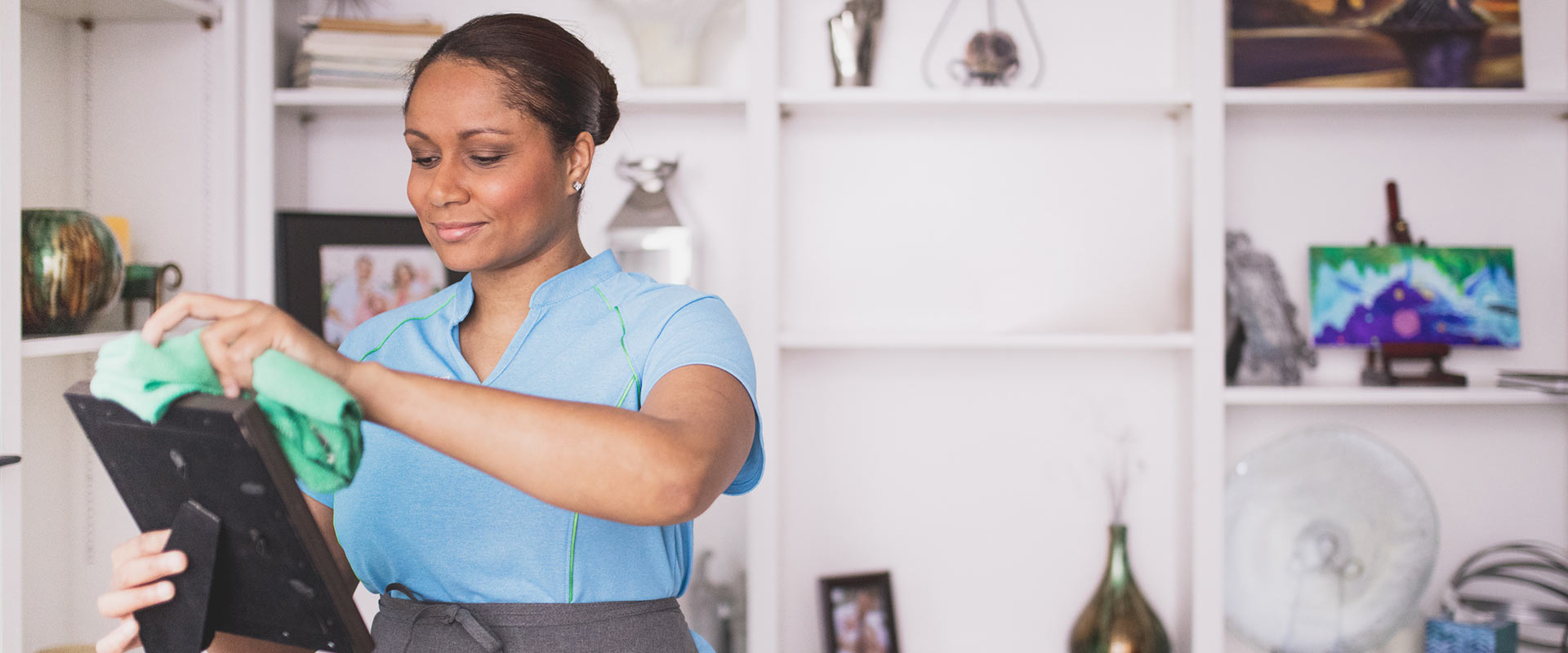 February 23, 2023
Everything You Need to Know About Maid Service in Toronto
Maid services are becoming increasingly popular in Toronto, as more and more people are seeking help with keeping their homes looking clean and organized. With the hustle and bustle of city life, it can be hard to keep up with all the chores that need to be done around the house. From vacuuming to dusting to deep cleaning, maid services provide you with an easy and convenient way of maintaining a healthy living space.
Types of Maid Services Toronto
From weekly cleanings to one-time cleans, there's an array of maid services in Toronto available to meet your needs. Here's a breakdown of some of the different ways you can hire professional cleaners in Toronto:
One-Time Cleaning
One-Time Cleaning Services are perfect for those just looking for a quick sprucing up before hosting an event or special occasion. These services usually involve dusting, vacuuming, and sanitizing surfaces throughout the home. Typically, these types of services don't include any deep cleaning tasks such as scrubbing bathroom fixtures or polishing floors.
Weekly Cleaning
Weekly Cleaning Services are great for people who want ongoing maintenance on their homes and desire a more consistent level of cleanliness throughout the year. Cleaning crews are typically scheduled every week or every other week.
Deep Cleaning
Some services even include a thorough deep cleaning of the kitchen, bathrooms and other areas on a regular basis, as well as sanitizing of light fixtures, windows and floors.
Benefits of Hiring a Maid Service in Toronto
Hiring a Maid Service in Toronto can be an invaluable asset to any household. They provide the convenience of having a professional clean your home, allowing you more time to spend with friends and family. Maid services go beyond simple housekeeping, giving peace of mind and security that every nook and cranny will be taken care of. 
The most obvious and noticeable benefit is that it saves time for busy families or individuals. Hiring a maid service takes away the hassle associated with cleaning, making it easier than ever to keep your living space tidy. If you have children or pets in the home, it's even more helpful as they often leave messes behind that require additional attention from adults.
Many companies offer customized packages tailored specifically to suit your needs so you don't have to worry about specific tasks going undone each week.
Can I Get Full-Time Maid Cost in Toronto?
Maid services in Toronto can be of great help in keeping your home clean and organized. Whether you are looking for weekly, bi-weekly or monthly cleaning, there is an option available to fit any budget. But if you're looking for a full-time maid cost in Toronto, it's important to know what the different pricing models offer.
A full-time maid's cost may differ depending on the type of service selected. For example, if you choose a Professional Maid Service Toronto with daily visits and regular deep cleans, this could be more expensive than hiring someone for part-time help on a seasonal basis. Additionally, many services also charge extra for additional tasks such as carpet cleaning, refrigerator cleaning, oven cleaning or window washing. 
Cost Considerations
When considering Maid Services in Toronto, the cost is an important factor that comes into play for many individuals and families. Finding a maid service that fits both your budget and needs can be time-consuming as well as difficult. Understanding the different cost considerations when looking into maid services will help you make the right decision for you.
There are several factors to consider when determining the Cost of Maid Services in Toronto, including the size of your home, the number of rooms to be cleaned, as well as any extra services such as laundry or window cleaning. 
The frequency of cleanings is also a consideration: some companies offer one-time cleanings while others offer weekly, bi-weekly or monthly service options at discounted rates. 
Furthermore, if you require additional supplies such as eco-friendly cleaning products or have special requests that require more time than usual to complete (e.g., deep cleaning), you may incur additional charges accordingly.
Tips for Choosing a Maid service
Finding reliable and trustworthy Maidinto Services in Toronto can be daunting. With so many companies in the market, it's difficult to know which company to trust with your home. To help make your decision easier, here are some tips for choosing a maid service.
First, look for an experienced cleaning provider that has an established presence in the local market. Ask for references from past clients to get an idea of what kind of services they offer and how well they perform their duties. Find out if the cleaning staff is insured and bonded in case any damage occurs while they are on the job. 
Next, consider the types of services offered by different companies and determine which ones best suit your needs. Do you need regular deep cleaning or just a quick surface clean? Are you looking for a one-time job or regular cleaning services? Make sure you clarify the terms and costs of their service before you sign any contract.
Finally, ask about how they handle customer complaints. If clients are not satisfied with the services provided, how will the issue be resolved?
Conclusion: Professional Cleaning Solutions
Cleaning up after everyday life can be a challenge, especially when it comes to professional spaces. With the right professional cleaning solutions, however, any space can become spotless and stay that way. Professional cleaning solutions are designed to make cleanup fast, easy and thorough—leaving your business or home looking its best.
The key to finding the right professional cleaning solution is understanding what will work best for your particular situation. Whether you're a small business owner needing regular janitorial service or a homeowner in need of deep-cleaning carpets or furniture, there are specific products and services available that are tailored to suit your needs. Professional cleaners can provide advice on which products and services may be most effective for your unique situation, so you don't have to guess what works best.