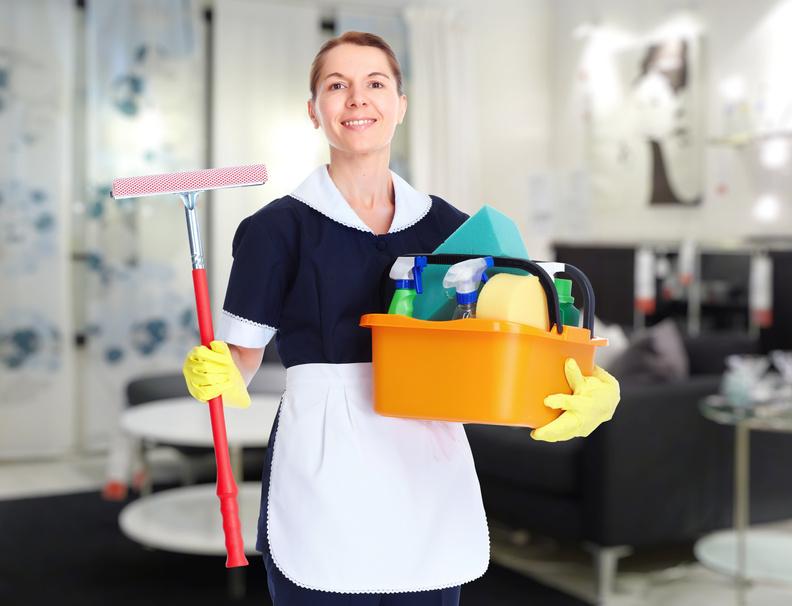 December 22, 2022
Exploring Housemaid Agencies and Their Services
In today's busy world, many families and individuals find themselves overwhelmed with the demands of everyday life. From running errands to cleaning and tidying up the home, countless tasks seem like an insurmountable mountain.
Luckily, this is where housemaid agencies come in. But what exactly do these agencies offer? Let's take a more in-depth look at what it is that sets them apart from everyone else.
What Is A House Maid Agency? 
A housemaid agency is a service that connects people looking for help around the home with cleaners and maids who specialize in domestic work. These agencies provide reliable services that can be used on an as-needed basis or a regular schedule. 
Housemaid agencies are typically able to provide services such as general cleaning, laundry, ironing, cooking, shopping, and more. 
What Services Do Housemaid Agencies Offer? 
Agents for housemaids offer various services that depend on the company's business model. Generally speaking, they will provide essential cleaning services such as dusting, vacuuming, mopping floors and surfaces, tidying up living areas, and washing dishes and laundry. 
Window washing and carpet shampooing are just two examples of the specialized services that certain companies provide. A lot of businesses also provide other services, including looking after people's animals or doing their food shopping, for an additional cost.
The Benefits of Hiring through An Agency 
When you hire through a full-time maid agency, you experience many benefits. Here are just some of them:
Convenience and Flexibility
With full-time maid agencies, you can choose the best services for your needs and schedule. Whether you need someone for a one-time job or regularly, housemaid agencies can help.
Quality of Service
Agents for housemaids ensure that their professional cleaners are carefully vetted and trained to provide high-quality service. You can expect consistency and reliability when working with housemaid agencies.
Safety and Security
Housemaid agencies put a significant amount of effort into protecting both their clients and their personnel from any potential threats. They are typically licensed, bonded, and insured, which can provide peace of mind for the clients.
Lower Costs
By hiring through housemaid agencies, you can often save money over doing it on your own. Many housemaid agencies offer competitive rates and discounts for regular clients.
Hassle-Free Experience
From start to finish, housemaid agencies make it easy and convenient to hire help around the house. When you hire a full-time maid, you can focus on making time for other more important matters instead of worrying about housework.
Support and Guidance
Housemaid agencies do not simply provide housekeeping services – they provides you house cleaning services and also offer support and guidance to their clients to help them maintain a clean and tidy home. Whether you need advice on organizing your house or looking for tips on making housekeeping more efficient, housemaid agencies are there to help.
How Do You Find A Reputable House Maid Agency? 
Your preferences and requirements should guide your selection for hiring professional housemaids. Before you go ahead and hire a maid, there are a few things you need to take into consideration, such as the number of maids you require, whether you want them on a daily, weekly, or permanent basis, and so on.
Consider The Size of Your Space
If the size of your home is relatively small, you may only require one maid; on the other hand, if your home is relatively large, you could hire many maids. When it comes to assistance with housework, having a personal housemaid that you can contact anytime you want assistance is always the best option.
Do Your Research
When looking for a reputable housemaid agency in your area, it is essential to do your research. Check online reviews from past clients and ensure that the agency is appropriately licensed and insured before hiring them. 
It's also wise to inquire about the agency's screening process for prospective employees to feel confident that you are getting only the most qualified personnel available.
Ask About The Rates
Make sure you ask detailed questions about pricing to know precisely what kind of package you will receive for your money.
Hire A Full-Time Maid Today
Housemaid agencies offer families and individuals the opportunity to get back some much-needed free time without compromising safety or quality of service. From general cleaning and laundry services to grocery shopping and meal preparation—there's something out there for everyone.
So if you're feeling overwhelmed by all the tasks associated with running a household or want extra free time each week, consider hiring through a housemaid agency—you won't regret making this intelligent decision!
Hire Us!
At Maid in T.O., we are committed to providing high-quality housekeeping and other services to families and individuals throughout the area. Our skilled team of housemaids is dedicated to meeting your cleaning needs, whether you require general housekeeping or more specialized services.
With flexible scheduling options and affordable rates, hiring a housemaid through Maid in T.O. is the intelligent choice for anyone looking to simplify their lives and regain some much-needed free time.
Get in touch with us as soon as possible to begin reaping all of the benefits of employing a housemaid from an organization that you can rely on.