February 10, 2016
How to Make Homemade Tile & Tub Cleaner
Every now and then we have a moment in our house where I've discovered that I haven't restocked on an item and we are, quite unexpectedly, completely down to the last drop of said item in need. Sometimes, that item can be a household cleaner right smack dab in the middle of a clean-fest. Now, we all know that fitting a clean-fest into the middle of our busy days is already a big deal. Discovering that you have depleted a bottle of the very item that plays a major role in your clean-fest is an even bigger deal.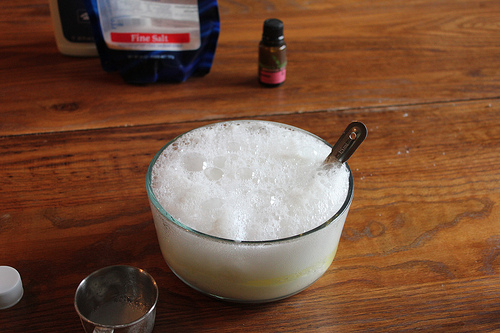 This easy tub and tile cleaner is perfect for lifting those heavy-duty soap scum stains. You know the ones you have to really scrub at and would rather just call it a day than have to apply some serious elbow grease. After all, we are talking about saving time here, right?! One of the things that I love about this cleaner is that not only is it easy to make, but it doesn't leave you dizzy with that harsh smell of chemical cleaners where you still have to give a good scrub after spraying, only to feel like your nostrils need to be rinsed from being under attack. Which, by the way, makes this an instant kid-safe cleaner! So if it was your eco-friendly cleaner you were out of, this one subs beautifully.
Materials:
1/2 cup of vinegar
1/4 cup of dish soap (we used Greenworks)
1/2 tsp or 8-10 drops of lavender essential oil (or any essential oil of your choice)
Empty spray bottle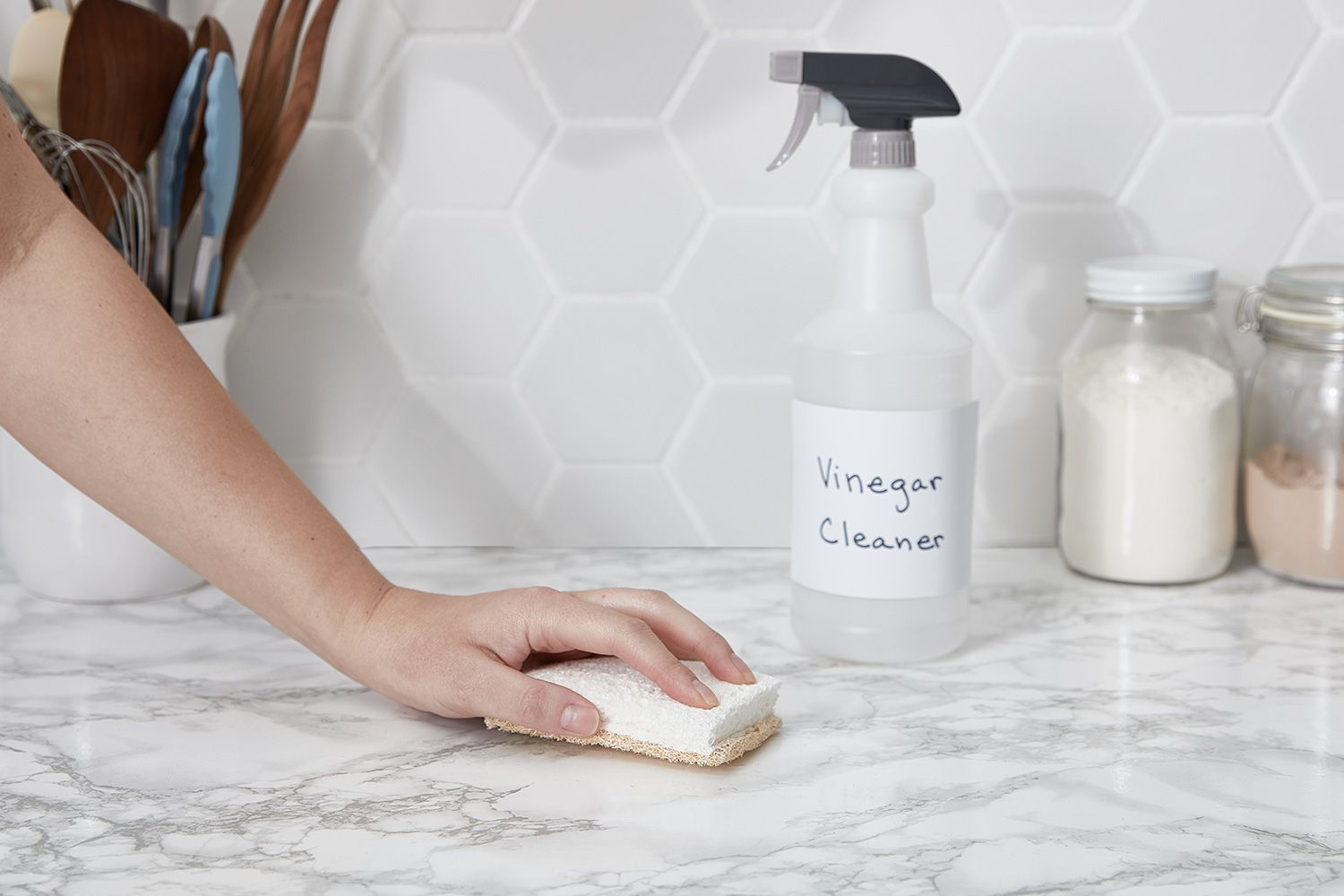 Simply measure out all the liquids and place them into your spray bottle. How easy and quick was that? Faster than running to the store in the midst of a critical moment, I tell ya!
Spray some directly on to the surface of your tub, tile, sink or countertops and let sit for five minutes. I had a pretty dense soap scum stain on the side of my sink in this picture. After five minutes of soaking, wipe away with a washcloth or sponge. Of course, if you are like me you will have your claw-like hands doing this magic. Honestly, I'm not too sure why my fingers are posing the way they are while giving that surface a scrub-a-dub-dub.
Voila! I present to you a clean surface that looks great, smells fabulous, and was easy peasy.
Need professional house cleaning services Visit MaidInTo.