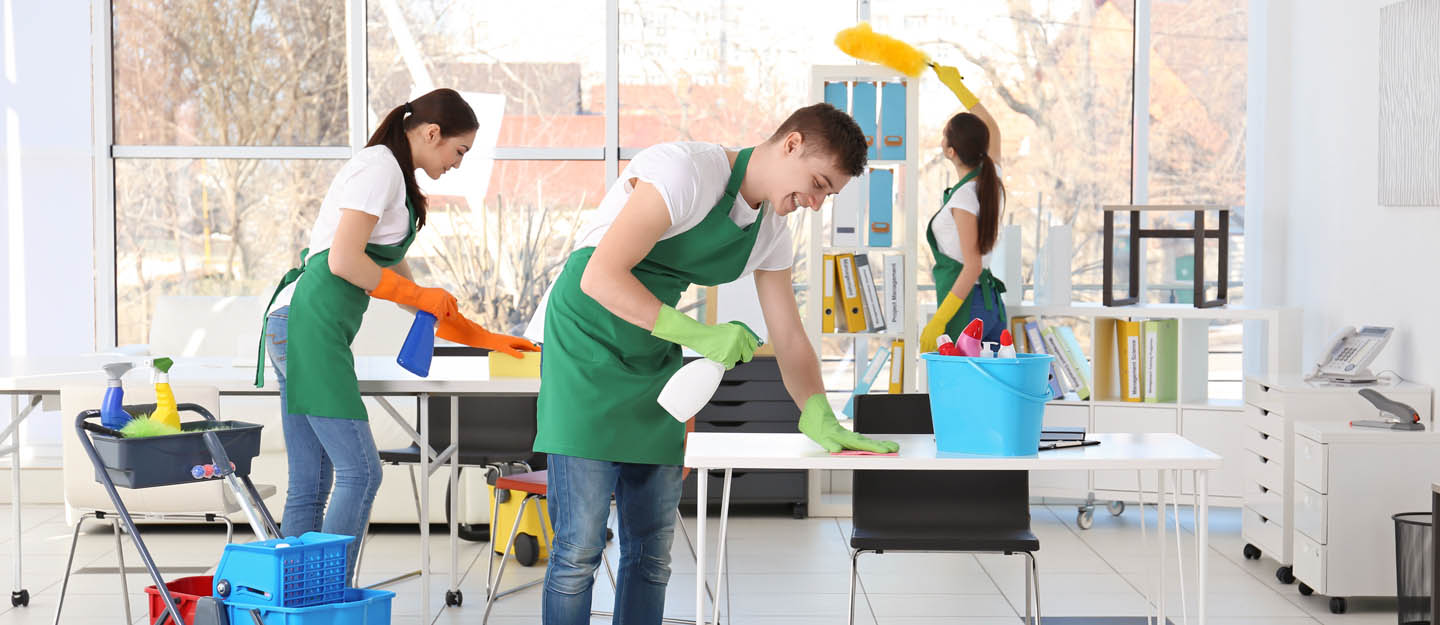 February 23, 2023
How to Find Toronto Cleaning Services for your Property
Cleaning Services in Toronto offer a variety of services for both residential and commercial customers. The city is home to many experienced and reliable cleaning companies that can help keep your home or office looking clean and organized.
From housekeeping to office cleaning, there are so many options available for those seeking professional Cleaning Services in Toronto. Whether you're looking for weekly maintenance or an occasional deep clean, there is sure to be a cleaning service that fits your needs.
Why Outsource Cleaning Services?
Outsourcing professional Cleaning Services can be a smart, cost-effective decision for both residential and commercial buildings. Whether you're a business owner or homeowner, outsourcing your cleaning needs can free up valuable time and energy to focus on other important aspects of managing a building. With so many reliable and experienced companies available, it's no wonder that more people are turning to outside help for their regular cleaning chores.
For homeowners, outsourcing cleaning services is an effective way to maintain the appearance of their property without having to take time out of their busy schedules. By hiring someone else to vacuum, dust, mop floors and clean windows, they can come home from work each day knowing that their house will look its best with minimal effort on their part.
Similarly, for businesses and property managers, outsourcing cleaning services is a reliable way to ensure that each building remains in its best condition. By hiring a Cleaning Service in Toronto, businesses can focus on other important aspects of their operations without being distracted by regular cleaning chores.
Benefits of Professional Cleaners
When it comes to keeping your home clean, professional cleaners can provide a number of benefits. Hiring a professional cleaner comes with many advantages, including getting the job done quickly and efficiently. They even bring their own supplies and equipment, taking the burden off you to purchase cleaning products. 
One of the major benefits of hiring them is that they are experienced and trained in cleaning techniques. They understand how to properly use various products and machinery in order to get your home as clean as possible without damaging surfaces or furniture.
Additionally, since they specialize in cleaning services, they may be able to spot areas that need extra attention more easily than someone with less experience would be able to do.
They even have access to high-quality equipment that will get every nook and cranny thoroughly cleaned for you. Most homeowners don't have access to the specialized equipment that experts use for cleaning and disinfecting, so you'll get a much better result if you hire professional Toronto Cleaning Services. A good cleaner will be able to do the job for less money than you'd spend doing it yourself.
Different Types of Cleaning Services Offered in Toronto
You can get a lot of different types of cleaning services in Toronto, each with its own unique benefits. The most common type of service available is regular or deep cleaning for both residential and commercial spaces.
Regular cleaning involves basic dusting, vacuuming, mopping and other light tidying tasks while deep cleaning offers more comprehensive options such as carpet shampooing, window washing and thorough scrubbing.
In addition to this, there are also specialized services such as move-in/move-out cleaning for newly purchased or rented properties that require extra attention before occupation. Furthermore, most of the companies that offer such Toronto Cleaning Services use organic products that are safe for the environment while still providing effective results.
Difference Between a Cleaning Service and a Maid Service in Toronto
When it comes to keeping your home looking spotless, the choice between a cleaning service and a maid service can feel daunting. After all, both services offer similar cleaning services but still, there are some differences that are worth noting.
Cleaning Service
A cleaning service typically involves a one-time or short-term deep cleaning of your home. Professional cleaners will use their own supplies and equipment to do intensive cleaning of your residence, spending several hours going through each room in order to make sure everything is sparkling clean. Cleaning services are ideal for those who require a thorough cleaning but don't want to commit long-term. 
Maid Service
Maidinto services involve regularly scheduled visits from professionally trained staff who provide ongoing maintenance and upkeep for your home. Maids often develop personal relationships with their clients as they get used to their routines and preferences over time.
Choosing the Right Company
Hiring a cleaning company is a big decision. It's important to ensure that you choose the right company which can satisfy your needs. There are several factors that you should consider when choosing the best cleaning company for yourself.
First, consider which services you need from the company. Do you want them to do regular cleanings? Are there any special requirements, such as deep-cleaning carpets or windows? Once you've decided on the services that you need, research different companies that offer those services.
Read testimonials and reviews of their previous customers to get an idea of how reliable and trustworthy each company is. Ask friends and family for recommendations too—word-of-mouth can be a great way to find quality cleaners.
Once you've made your list of potential candidates, it's time to get in touch with them directly. Many Commercial Cleaning Companies have their own websites that feature information about their business and the services they provide. You can even call them directly and ask them any questions that you may have.