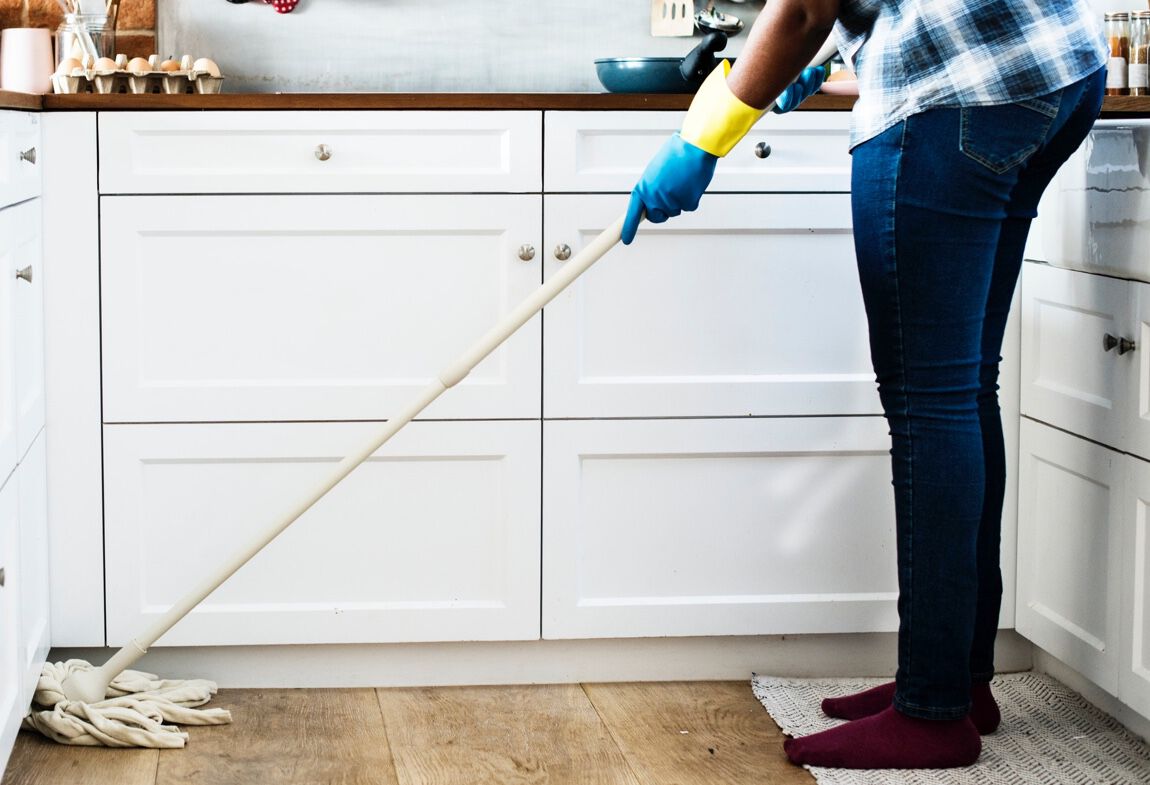 April 4, 2023
Maid Cleaning Services In Toronto: Keeping Your Home Spotless
Having a clean house plays a very important role in maintaining a healthy and happy lifestyle. With the hustle and bustle of life, however, it can be tiring to keep up with the cleaning. Maid Cleaning Services in Toronto provide an excellent solution, allowing homeowners to keep their adobe spotless without breaking a sweat.
These services are customizable according to individual needs and preferences and can be tailored for seasonal deep cleans or weekly maintenance visits. If you are someone who often finds themselves in the middle of a messy house, then you may want to consider hiring a professional cleaning service.
What Does A Maid Cleaning Service Do?
Maids are professional cleaners who have been trained in the art of tidying and organization. They come equipped with all the necessary supplies and equipment to get your home sparkling clean from top to bottom.
When you hire a maid service, you can expect them to do a variety of tasks. They'll start by:
Dusting all surfaces, including furniture, shelves, and picture frames. 

Next up is vacuuming and mopping floors, ensuring that every inch of your flooring is free of dust and dirt. 

They'll also clean bathrooms and kitchens, making sure that sinks, toilets, and countertops are spotless. 
If you have any special requests, just let them know – they're happy to customize their cleaning to suit your needs.
In addition to their cleaning services, many Maid Cleaning Services also offer organization services. They can help you declutter your home, organize your closets, and even pack and unpack when you're moving.
Benefits Of Hiring Maid Cleaning Services In Toronto
One of the main benefits of hiring a maid cleaning service in Toronto is the amount of time and energy you save. Cleaning a house can be a strenuous task that often takes up an entire day or weekend, especially if you have a larger home. By hiring maids, you can free up your time to focus on other important tasks, such as work or spending quality time with loved ones.
Another advantage of Maid Cleaning Services is their attention to detail. Professional cleaners are trained to identify areas that require extra attention and thoroughly clean them. They use high-quality equipment and tools to ensure that every corner of your home is spotless, leaving no room for dust or dirt buildup.
Having a clean home improves your overall quality of life by reducing stress levels and creating a comfortable living space. By maintaining a clean environment through regular Maid Cleaning Services, you can enhance your mental health and physical well-being while enjoying the peace of mind that comes with knowing your home is always tidy and presentable.
Maid Cleaning Services In Toronto: What to Expect
When hiring Maid Cleaning Services in Toronto, you can expect to get a thorough and professional cleaning of your home. Professional cleaners will typically bring their own supplies and equipment, ensuring that they have everything necessary to leave your home spotless. They will also work efficiently to cover all areas of your home, including hard-to-reach spots like behind furniture and appliances.
In addition to standard cleaning tasks such as dusting, vacuuming, and mopping floors, a professional maid service may also offer additional services such as deep cleaning of kitchens and bathrooms or organizing services for cluttered spaces. This kind of specialized service can be particularly helpful when preparing for a special event or when moving into a new home.
Overall, when you hire Maid Cleaning Services in Toronto, you can expect top-notch service from experienced professionals who are committed to providing you with a clean and comfortable living space. Whether it's on an ongoing basis or for occasional deep cleaning or organization projects, these experts can help keep your home looking its best from top to bottom.
Choosing The Right Maid Cleaning Service In Toronto
With so many maid cleaning services to choose from, it can be a little overwhelming to decide which one is right for you. In order to make an informed decision you need to take into account the following factors:
Experience And Reputation
First and foremost, you must consider the experience and reputation of the cleaning service. You want to make sure that the company you're choosing has a track record of providing quality cleaning services. Look for companies with a good number of positive reviews from satisfied customers. 
Availability And Flexibility
Consider the availability and flexibility of the cleaning service. You should choose a cleaning company that can work around your schedule and accommodates your specific cleaning needs. Whether you need a weekly cleaning or just a one-time deep clean, make sure the company can offer the services you need when you need them.
Pricing And Services Offered
Of course, pricing is also an important factor to consider. Look for a company that offers fair and transparent pricing, with no hidden fees or surprises. Some companies may even offer discounts for regular cleaning services, so keep an eye out for those deals.
In terms of services offered, you want to make sure that the cleaning company can cover all your cleaning needs. Do you need deep cleaning, laundry services, or organizing services? Make sure the company can offer those services and tailor their cleaning to your specific needs.
Communication And Customer Service
Communication and customer service are key. You should look for a cleaning company that responds quickly to your inquiries. A company that is friendly, professional, and attentive to your needs will make the whole cleaning process smoother and more enjoyable.
How MaidinTO Can Help You With Your Maid Cleaning Needs
We are a reliable and professional cleaning service and are trusted by the people of Toronto to offer top-notch cleaning services for homes. With our team of highly-skilled maids, we can help you keep your home spotless and organized in no time. MaidinTO understands the importance of a clean and sanitized space, especially during these trying times, which is why they use only high-quality products to ensure the safety of our clients.
Our services include:
Regular or deep cleaning

Move-in/out cleaning

Post-renovation cleaning, and more. 
We also offer customizable packages to fit our client's specific needs. MaidinTO's team is trained to pay attention to detail and give special care to delicate items like antiques or expensive furniture.
If you're looking for a reliable maid service in Toronto that offers quality work at an affordable price, then look no further than MaidinTO. Our commitment to excellence ensures that you will be satisfied with every service we provide.