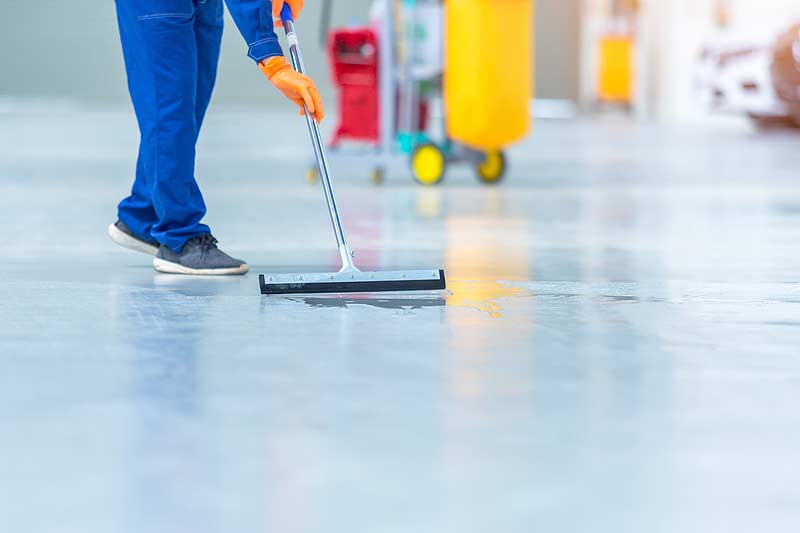 February 24, 2022
Tips for Cleaning Different Types of Floors
How to Clean the Different Kinds of Floors?
Keeping your home healthy and joyful is necessary, but maintaining your home's flooring may appear to be an overwhelming job. Within your house, you'll find at least two distinct types of floors. They look fantastic and give the property a more attractive appearance.
The type of floor you have will determine how frequently the surface should maintain. Some are simple to clean, while others are not, but a thorough house cleaner will give them a new and vibrant appearance.
Floors are the best that have high quality and well-maintenance for a long time. Every dollar invested in floor upkeep saves money on replacement and repair expenses and makes them immediately presentable.
Tips To Keep Your Floor Clean & Spotless
Here are some tips that will help to clean your floors without much trouble properly.
Concrete Floor:

The most basic and straightforward flooring material is concrete, made from crushed stone. The foundation of a building is typically constructed on top of a gravel surface. Concrete floors may now be finely polished to provide excellent traction. If your home has a concrete floor, you should seal it to keep stains from soaking in. It's a perfect choice for indoor floors.
Cleanness of Concrete Floor
It does not matter whether you clean it with a manual or a home cleaning machine brush. Use stiff brushes to get the gravel up. Use a vacuum or a dust mop to remove the loose dust, dirt, and debris from the surface. Warm water is used to clean the flooring using a non-abrasive overall cleaner.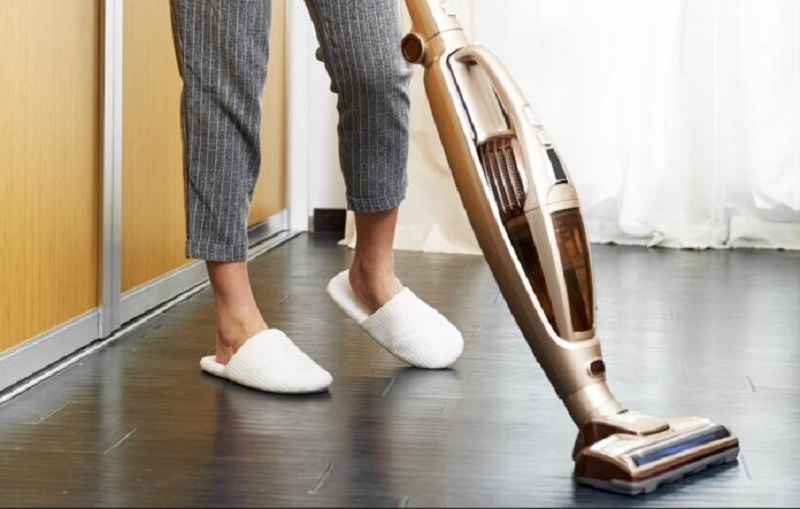 Hard Wood Floor:
High-quality hardwood flooring that has been made with high-quality wood components. Maple, oak, and cherry floors are among the finest choices. Other types include walnut, ash, bamboo, and mahogany. These floors have a long lifespan and resistance. The major advantage of hardwood flooring is that it is simple to keep.
Cleanness of Hard Wood Floor
Wood is absorbent, so it absorbs more moisture. If you use too much liquid cleaner or water, it may harm the wood permanently. Cleaning the hardwood floor with only water and dish soap or detergent is sufficient. To remove spills or stains, clean them using a wet microfiber mop and a recommended spray on the floor space.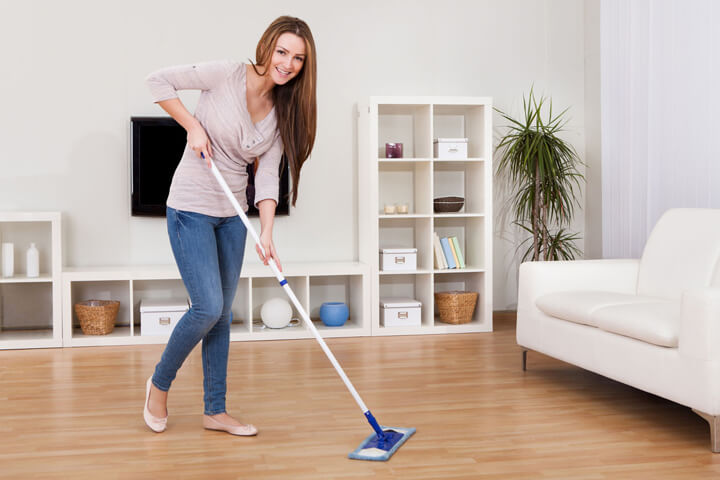 Vinyl Floor
Plastic is used in vinyl flooring. It's very tough flooring. With regular care, it may last 10-20 years. There's a beauty layer on the surface to protect stains and scratches. It's an excellent option, especially for bedrooms. It's also a better choice for playrooms since your kids are likely to spill something from them.
Cleanness of Vinyl Floor
When the Vinyl floor gets too wet, it begins to loosen its glue, leading to peeling. Vacuuming or wiping is sufficient for vinyl floor cleanliness. Dusting or vacuuming regularly helps to keep them clean. The finest method to maintain your vinyl floor is light sweeping and mopping daily.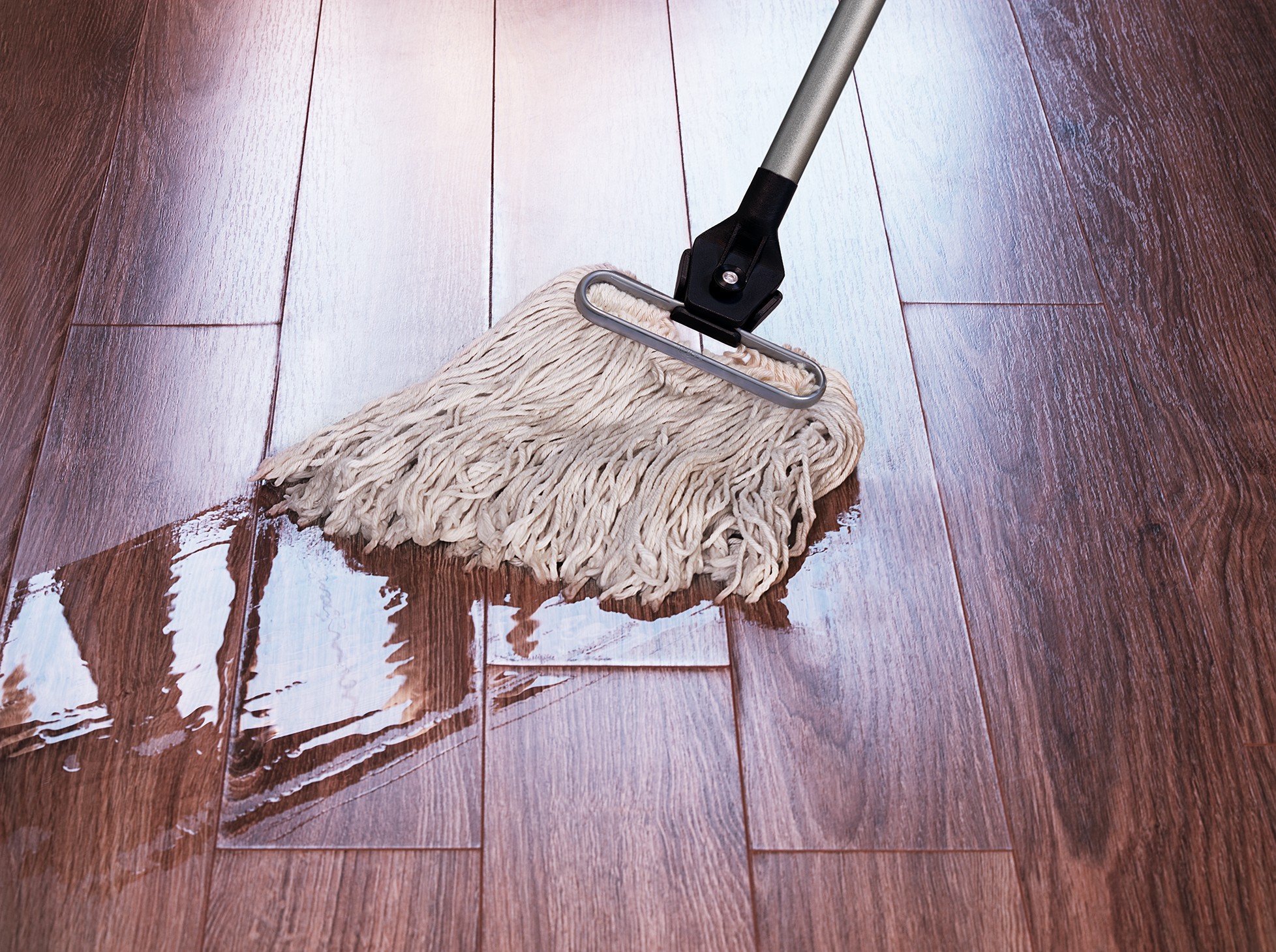 Laminate Floor
Laminate flooring is a dream for homeowners. It looks and feels of real weathered, natural, or bleached wood with comfort. Dents and scratches are a lot easier to repair when compared to dents and scratches on hardwood floors. The greatest alternative for durability and strength is laminate flooring. Laminate flooring will be great for your children and pets since to its long-lasting surface and simple dirt removal.
Cleanness of Laminated Floor
It would help if you used a soft-bristled dust mop or broom to sweep up debris. If you're vacuuming, make sure you do it safely. Please don't use a vacuum with a rotating brush or beat bar because they might scratch the floor surface.
Because laminate flooring is not always waterproof, don't use wet towels or steam cleaners to clean it. Wet mops and steam cleaners will damage the floor over time because they are abrasive. To remove spills and stains, use a damp towel instead of a dry one.
Marble Floor
Both polished and honed marble is waterproof flooring that can grip water without a problem. It may endure with regular & correctly cleaning for more than three decades. Marble flooring is also a long-lasting product; however, it requires greater attention to preserve its looks. The absorbency of honed marble is greater than refined marble.
Cleanness of Marble Floor
If you want your cleaned marble floor to have a more brilliant shine. Make a paste of water and baking soda, then slowly spread it over the marble. Allow the area to dry before removing it with additional water and a gentle cloth for stains. When you're finished mopping, use a fluffy and absorbent towel to dry the surface.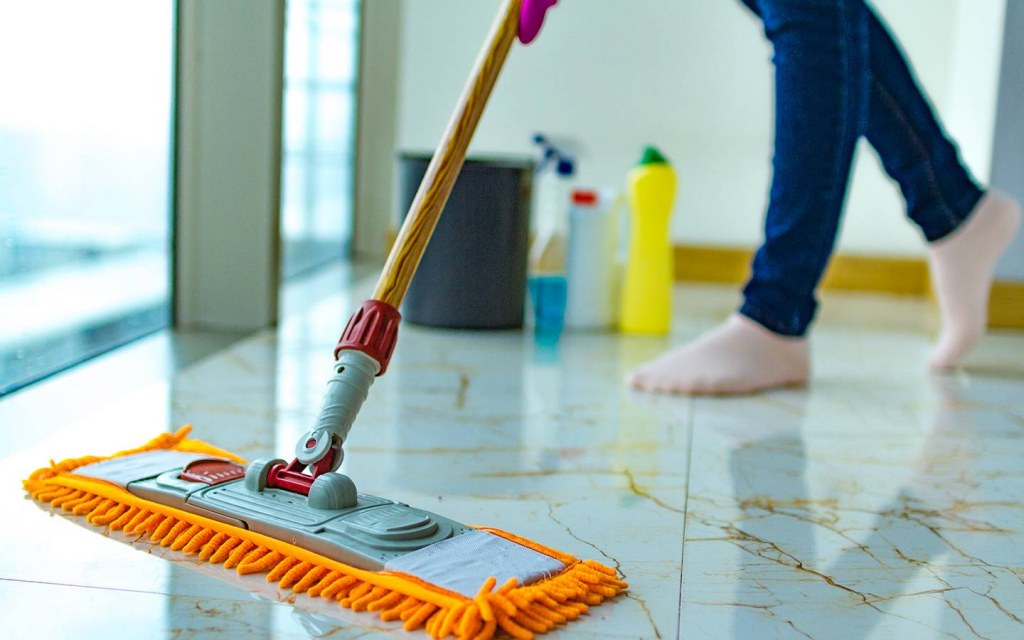 Tiles Floor
Natural stone tiles, such as pavers and marble, are porous and require sealing regularly. Because it's constructed of natural materials, tile is less difficult to maintain than wood or vinyl flooring. Tile is a convenient flooring option because it is low-maintenance. Living rooms with a contemporary design or décor benefit from tile.
Cleanness of Tiles Floor
If you have tile flooring in your house, you should avoid harsh detergents because harsh detergents might dull the appearance of tiles over time. If you clean your tiles with detergent, their shine will diminish. To polish them, use a chamois mop or rag, not a sponge mop. Because of this, dirty water is forced into the filling lines, making them more difficult to clean later. Wash one portion of the floor at a time with fresh water.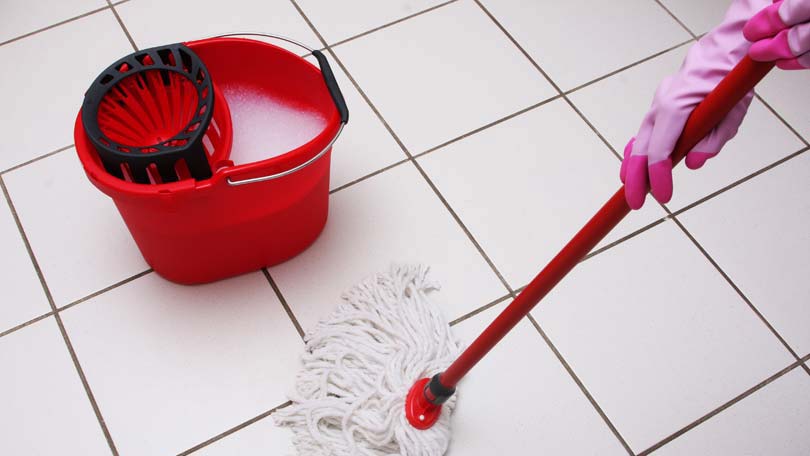 Get Cleaning Services in Toronto:
Floors come in various fabrics, and they all require different approaches for cleaning and maintenance. There is no one particular method that will work for all floor types. It's down to your floor type to decide the finest cleaning approach.
We may offer a full variety of services, such as tile and hardwood floor installation. We can also provide you with all the materials needed for your fireplace. A trustworthy firm like Maid-in-To will ensure that your home has a long-lasting new look. Our expert maid services will only utilize natural cleaning supplies that aren't harmful to the environment and make your home beautiful.
We take pride in providing effective and efficient house cleaning services, so you don't have to worry about your home being cleaned. We are fully covered and linked, so your approval is guaranteed. If you aren't satisfied with the work, notify us within 24 hours, and we'll come back to fix it right away at no extra cost. We only use natural items for cleaning services that do not contain hazardous compounds. We'll keep your home fresh and clean, so you can enjoy it!