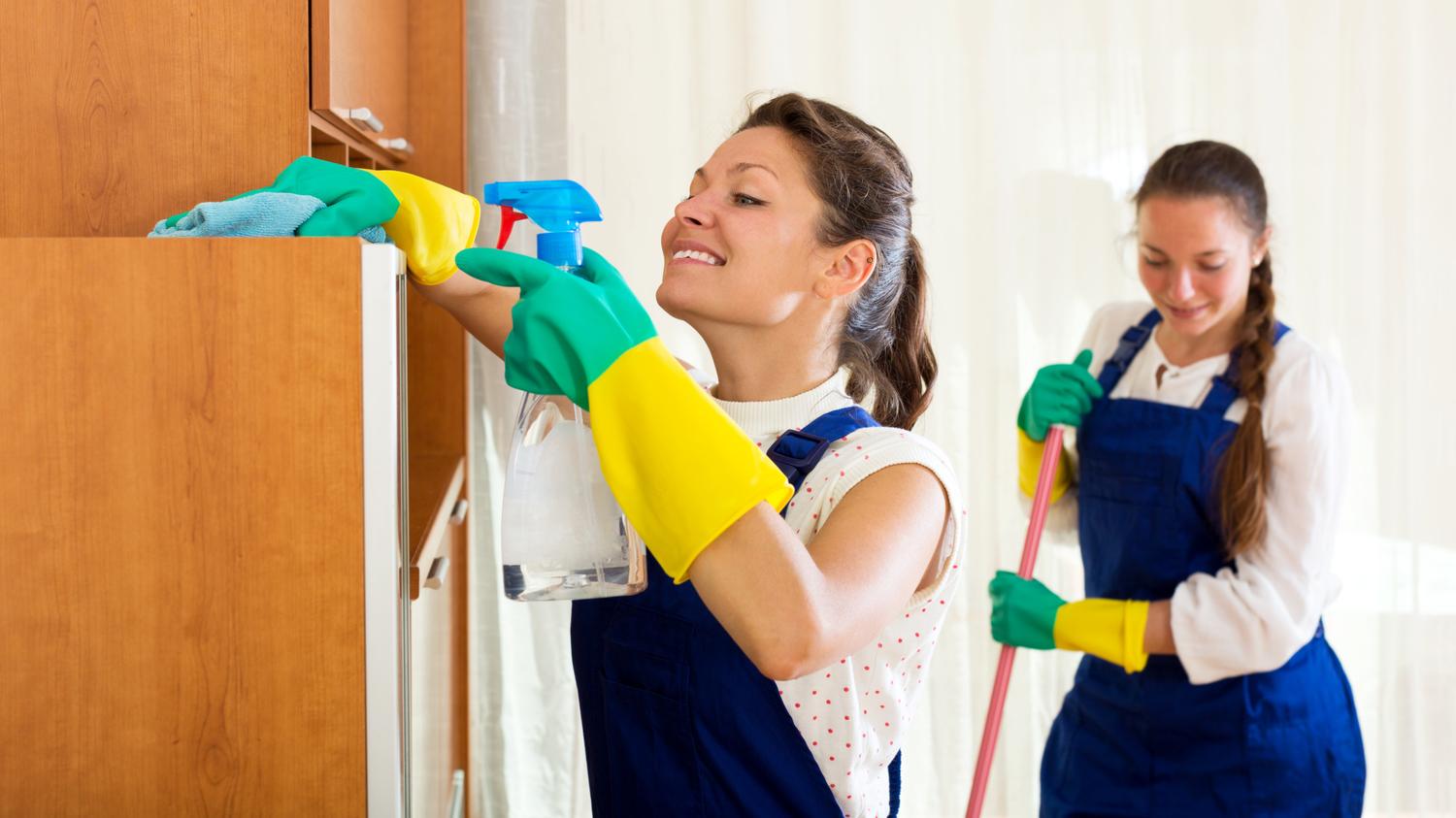 November 22, 2022
Top 6 Reasons Why You Should Prioritize Cleaning Your Home
Because of hectic schedules and hectic lifestyles, it might be challenging to classify the things that need to be prioritized. Unfortunately, the same can be said regarding the task of cleaning the house. Some homeowners downplay the significance of having a clean home entirely, while others blame a lack of free time for failing to keep up with domestic tasks and cleaning responsibilities. This is where the best maid agency for cleaning services in Toronto comes in. The reality is that cleaning your home isn't only about keeping your home appearing neat and tidy; there are a variety of additional benefits that come with having a clean home, and every member of the household ought to be aware of these benefits! 
Eradicate Dirt and Dust That Promote Illnesses
There is nothing more essential than the health of you and your family. Taking specific preventative steps will lessen the likelihood that you will become unwell, despite the fact that it is impossible to entirely shield oneself against every ailment and disease that exists in the world. 
One of these measures is ensuring that the living environment is kept clean and free from pollutants. This is because if you do not clean your home, you are not sterilizing it, which raises the danger of illness or disease for everyone living on the property. 
In addition, dust is a well-known contributor to a wide variety of illnesses, including the common cold, cough, asthma attacks, breathing and respiratory issues, and allergies. The dust collection in your home may be reduced to a minimum or even avoided by taking preventative measures. Therefore, it is essential to clean your home regularly and pay close attention to detail when doing so if you want to keep the hygiene of your home and your family in excellent health.
A Clean Home Reduces Stress
When you enter into a home that is filthy and disorganized for the first time, you may immediately be overcome with feelings of frustration and disillusionment. On the other side, returning home to a clean and tidy house helps to set your mind at ease since it is one less thing for you to be concerned about. When you put off cleaning your house for lengthy periods, an accumulation of duties and cleaning responsibilities will build up in the back of your mind, which will lead you to experience increased tension. 
As a matter of fact, the look of a dirty and messy house is enough to cause tension in many different people on its own. Because of this, homeowners who have a lot going on in their lives often choose to employ the best maid agency for cleaning services in Toronto to take care of the cleaning and other responsibilities associated with maintaining their homes.
Time Is Saved When There Is Better Organization
How frequently do you find yourself scouring every nook and corner in an attempt to locate anything you lost within your home? This is a situation that many individuals regularly face, particularly those who have let chaos take over their houses. Disorganization may cause you to lose time in a number of different ways, from things getting in the way while you're trying to accomplish something useful to hunting for critical goods when you need them the most; dealing with a chaotic house can be rather irritating! In addition to this, it makes the process of cleaning far more difficult than it ought to be. When you keep things organized and have a specific location for storing all of your essential stuff, you will definitely experience fewer inconveniences and fewer bouts of frustration when carrying out tasks around the house.
Keep The Condition of Your Home
Since you put a lot of money into your house, keeping it clean is essential if you want to ensure that it remains in pristine condition for as long as possible. Homes that are not regularly cleaned and maintained tend to show their age considerably more quickly than those that are kept consistently clean and organized. 
A lack of cleaning is equivalent to letting your property slowly deteriorate since it may make the insides of your home seem dull and can also lead to more severe concerns, such as the growth of black mold, which can leave unpleasant stains. If the property has an outdated and run-down appearance, the resale value will drop dramatically, which is especially important to keep in mind for those individuals who have plans to sell their homes. Therefore, if you want the state of your house to remain the same for many years to come, routine cleaning is an absolute must.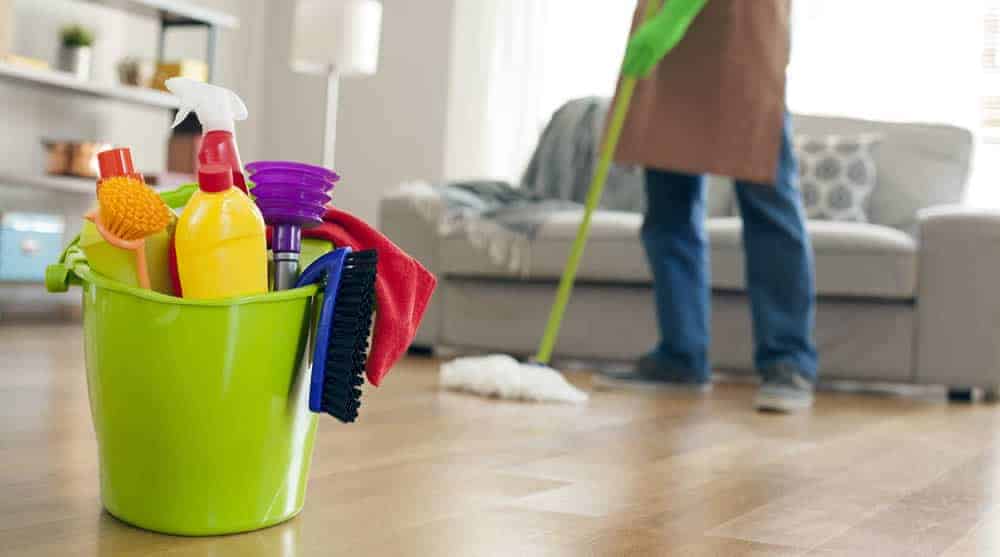 You're Always Ready to Have Guests
Any homeowner will tell you that having unexpected guests come up to their home when it hasn't been cleaned in weeks is one of the most humiliating scenarios that can occur. It creates a bad impression of your house, which is something you don't want to leave behind on your visitors.
It is impossible to predict when out-of-town friends or family may drop by, and as a result, the only way to ensure that your home is ready for their arrival is to maintain a consistent cleaning routine. In addition, if you want to celebrate a special event by hosting a party or get-together at your home, you won't have to stress about having to conduct a comprehensive and extensive cleanup because most of the job will have already been completed by the best maid agency for cleaning services in Toronto.
It Serves as A Model for Others
In addition to demonstrating self-discipline and a feeling of responsibility, keeping your home tidy is an excellent way to set a positive example for the people in your immediate environment. It is a chance for you to educate your children on the value of maintaining a tidy home and taking responsibility for their own set of tasks by assigning them jobs to do around the house. 
You've got a taste of the advantages of having a clean and hygienic home, so it motivates you to be more productive and keep your house clean. This is because you've previously experienced the benefits that come with having a clean and sanitary home. When you make tidying up your home your primary priority, you'll notice that other aspects of your life start to fall into place as a result. Your levels of stress are reduced, you maintain better health, and you experience a feeling of pride because your house is clean and well-organized. All of these benefits come about directly from your decision to declutter and organize your space.
Try Maid in T.O. Today!
At Maid in T.O., we prioritize your health by giving you the top-quality services of the best maid agency for cleaning services in Toronto. Your home is your sanctuary, so it needs the care that it needs when it comes to cleaning! With our professional cleaners and maids, we guarantee that you will get the best results. Get in touch with us today to schedule the best cleaning service customized to your home's needs!