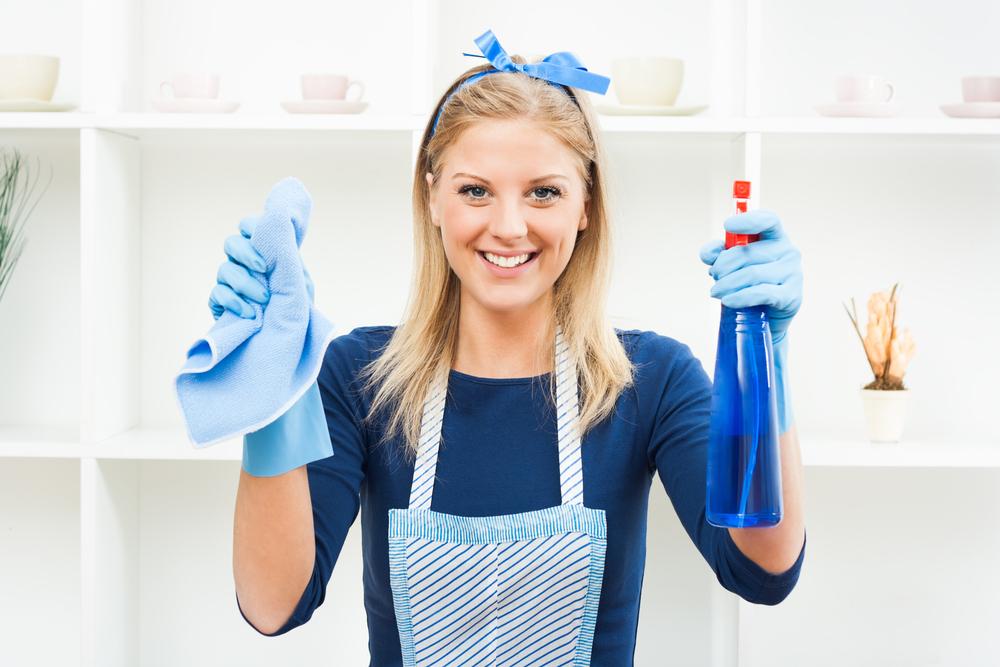 December 10, 2022
What are 5 qualities of a good maid?
Anyone who has ever had a maid must be aware that there are certain qualities that one should look for in a good maid. They are hardworking, honest, and efficient. They make sure the house is clean and tidy, and they are always willing to help out.
In this article, we will take a look at the qualities that make a good maid. If you are planning on hiring a maid, you must consider these qualities. These will determine whether your maid will be a good one or not.
No one wants a maid who is lazy, who is untrustworthy, and who is inefficient. Having a good maid means you have a good housekeeper. So let's get started with the qualities of a good maid.
1. Honesty
One of the most important qualities of a good maid is honesty. A good maid should be honest in everything that she does and says. She should be trustworthy in all aspects of her work. You must be able to trust your maid with the keys to your house and with all your valuables. She should not steal anything from you.
Having a maid who is dishonest will only make your life miserable. It would be troublesome to have a dishonest maid in your house. You can never trust her to do a good job. And you can never rely on her for anything.
Furthermore, she should not gossip and should maintain the confidentiality of your affairs. You don't want your personal information being spread all over town. Having a maid who talks too much is a headache.
2. Hardworking
This one goes without saying. You wouldn't want a lazy maid. A hardworking maid can do more things in the same amount of time. She will do her tasks well and efficiently. And she will not waste your time or make you wait around for her to finish up a job.
A disciplined worker is better than a disorganized one who has no sense of time. With a disciplined maid, you can be sure that your place will be cleaned with utmost care. When you hire a maid, you want to make sure that she is able to do all the things you want her to do.
Make sure that she knows how to do certain chores and specific cleaning tasks so that you don't have to train her on how they're done. Just by putting in the right questions, you will be able to see if she is capable of doing certain tasks.
3. Responsible
Apart from being disciplined and punctual, you should also make sure that the maid you hire is responsible for her work. Just imagine some guests over and the maid you hired spills a glass of wine on the carpet. That will be a big embarrassment to you and your guest. You don't want that to happen, so make sure that you find someone who is responsible and good with her work.
Not only will it help you make sure that she is doing her job right, but it will also make you feel more comfortable to have someone like that in your home. You want someone that can be trusted and responsible so that you can feel comfortable living in the house with her.
It is very important to check how good a maid is at her work before hiring them. Make sure to hire a maid through a professional maid agency that will be able to give you recommendations. This will help you get a good maid and also ease your mind knowing that you have hired someone who has been recommended by a professional.
4. Friendly
The person you hire should be friendly and easy to work with. You want a maid that is willing to do everything you ask and that makes your life easier. Not someone who will be rude and difficult to work with. Having a friendly maid will also make it much easier for you to leave your kids and pets in their care.
Although you should always have someone around at home when your kids and pets are there, you will not always be able to do so. A good maid will make sure that your kids and pets are safe when no one's around.
Not only that, if your guests come over, a friendly maid will make them feel more at home. She will also be polite and helpful to your guests.
5. Loyal
Lastly, a good maid must be loyal to you and your family. She should be happy to help you and do what she can to make your life easier. A good maid is not only loyal in the sense that she works for you, but also when it comes to any problems that might arise. 
It is important that your maid is loyal to you, because if she is not, then it will make you worry even more. A maid who discusses your private matters with the other maids or even goes around gossiping about you is not a good one. 
Loyalty is one of the most important things that you should look for when hiring a maid for your home.
How can we help you
If you don't want to go through the hassle of hiring a maid and just want your home to be cleaned then you can contact us for our cleaning service in Toronto and surrounding areas. Maidinto is a professional cleaning service company that has been providing quality cleaning services to families in Toronto and surrounding areas for many years. We offer a variety of cleaning services such as maid service, house cleaning, move-in/out cleaning, carpet cleaning, basic cleaning, deep cleaning and many other cleaning services that you can choose from. You can get more information about our cleaning services by visiting our website.