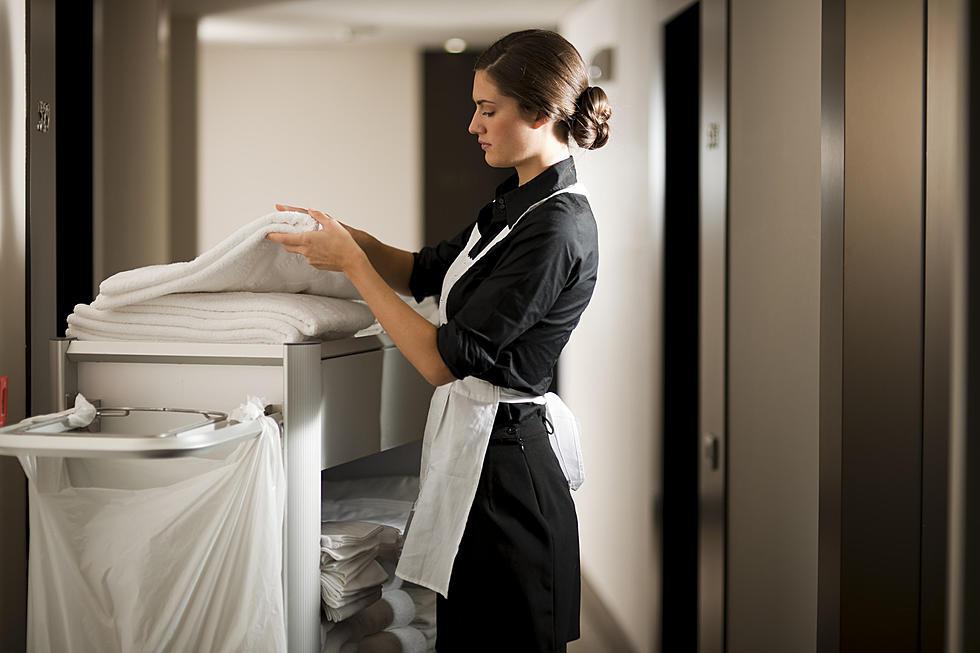 January 13, 2023
What Chores Do Maid Do?
A maid is a professional cleaner who is hired to perform various household tasks such as cleaning, laundry, and ironing. These tasks are essential to keep a home running smoothly and to maintain a healthy environment. Maids can be hired on a full-time or part-time basis, and can also be hired for one-time cleaning jobs. Hiring a maid is becoming increasingly popular among busy families, working professionals, and seniors who may have difficulty keeping up with the demands of household chores.
Hiring a maid from a maid services company is a convenient way to keep your home clean and organized without having to do the work yourself. The maid service company will provide a trained and experienced maid who will be able to perform the tasks you need done, and will also be able to provide additional services that you ask for like deep cleaning, Move in / Move out Cleaning, etc. These companies also take care of all employer responsibilities like background checks of their employees. The company also ensures that the maids are equipped with all the necessary cleaning equipment and supplies so that you don't have to worry about anything.
Basic Chores That Are Performed By A Maid
Dusting And Vacuuming 
Dusting and vacuuming are two of the most essential chores that a maid performs. Dusting ensures that all surfaces in the home are free from dust, dirt, pet hair, and other debris that can create an unhealthy living environment. Vacuuming is essential for removing dirt, dust, pet hair, and other debris from carpets and rugs throughout the home. Both tasks are necessary to keep your home neat and clean while preventing allergens from building up in your living space.
When it comes to dusting, a maid will use special cloth or dusters to remove dust from all surfaces including furniture, baseboards, ceiling fans, and blinds. To make sure that all surfaces are cleaned, a maid will dust each individual surface and then move onto the next.
Cleaning Kitchens
Cleaning kitchens is one of the most important tasks a maid will take on. After all, it's where much of our family life happens – making meals, washing dishes, and sharing stories around the table. So it's essential that this area of the house stays sparkling clean and free from bacteria and allergens.
The duties a maid will carry out when cleaning the kitchen include scrubbing countertops and sinks to remove dirt, grime, grease and food particles; washing cabinet fronts to keep them looking their best; dusting surfaces; vacuuming floors; mopping up spills quickly and efficiently; clearing away any clutter or rubbish; wiping down appliances like microwaves, refrigerators and ovens as needed; polishing chrome fixtures like tap faucets for a gleaming finish; and lastly deep cleaning areas like garbage disposals to keep unpleasant odors at bay.
Please make sure to confirm the services that are included in the package which is being offered by the cleaning company.
Laundry
Laundry is one chore that no one likes to do but it's a necessary part of every household. Professional maids provide an invaluable service when it comes to taking care of routine house cleaning and laundry tasks. Not only do professional maids help keep your home clean, but they can also save you time and energy when it comes to doing the laundry. Maids have the expertise to help you wash and dry your clothes properly so that you don't end up with damaged clothing. You can rely on professional maids to wash your clothes quickly and efficiently. Making sure that your garments are thoroughly clean is also something that you can leave to them.
Cleaning Bathrooms
Cleaning bathrooms can be a tedious task, and one that many people would rather not do. But for maids, it's just another day at the office. Professional maids are often hired to keep homes and businesses clean, with special attention being paid to tasks such as cleaning bathrooms. This involves more than just scrubbing the surfaces; maids often go through every inch of the space, making sure that all dirt and grime has been completely removed.
Additionally, they may use sanitizing solutions or special cleaners to ensure areas are safe from germs and bacteria. They will make sure that your toilet, tub, and sinks are completely clean, removing any stains or debris that may be present. They will also ensure that the floors are spotless, and that they have been mopped properly before they leave.
Making Beds
Making beds is just one of the many chores that a maid does. Maids are responsible for tidying up rooms, vacuuming carpets, and dusting furniture. Making beds is an important part of this process because it helps create a clean and inviting atmosphere in a home.
When making beds, maids first start by stripping off all the bedding from the mattress and placing it into laundry baskets or hampers. They then sweep away any loose dirt or debris from atop the mattress before adding fresh linens. Once complete, they make sure each side of the bed looks neat and tidy by tucking in sheets tightly beneath the mattress and fluffing up pillows if necessary. Finally, they place decorative items such as throw blankets or cushions on top to give it that finished look.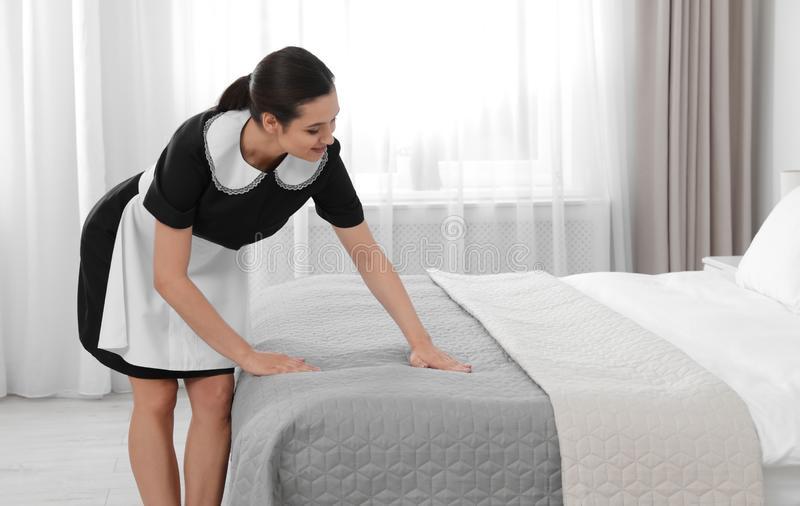 Organizing and Tidying Up
Organizing and tidying up is a necessary part of any home. It can be difficult to keep your living space orderly and neat, but with the help of a maidinto service, it's easier than ever. A maid service can help you organize and clean out the areas in your home that you don't use often. They'll also tidy up rooms where belongings are strewn about or things are stacked haphazardly.