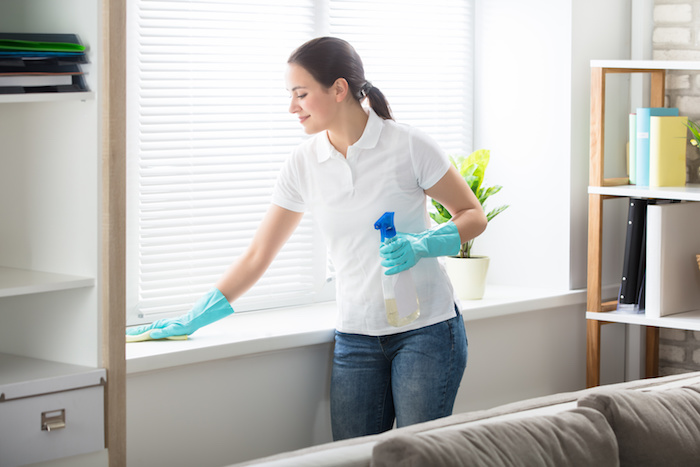 November 15, 2022
What does a deep clean include in cleaning services?
Having a house that is clean and free of dirt, dust, and other allergens is important for maintaining a healthy home environment. A deep simply means going beyond the surface to ensure that your home is as clean as possible.
In this article, we will have an in-depth discussion on what a deep clean includes and how it can benefit your home. By the end of the article, you should have a better understanding of what a deep cleaning is, what is included in it, how it can improve your home's overall cleanliness and whether you should consider getting one done.
What Is a Deep Clean?
You must have heard of the term "deep clean" before but what does it actually entail? When you get a deep clean you are making sure that you get rid of all the dirt, grime and dust that has built up over the months or years from all those hard-to-reach places
A deep cleaning services is not your everyday run-of-the-mill cleaning. It is a more comprehensive and intensive clean that is conducted every few months (or as needed). Many people choose to get a deep clean done before the start of a new season.
It usually takes more time than a regular cleaning session since every nook and cranny in your home will be cleaned. Your home will be left squeaky clean, smelling fresh, and looking great!
What Does a Deep Clean Include?
Along with all the tasks of a regular cleaning routine i.e dusting sweeping and mopping, a deep clean also entails:
Cleaning windows (inside and out)

Vacuuming furniture

Washing curtains and blinds

Cleaning light fixtures

Wiping down doors, door frames, and baseboards

Cleaning appliances (inside and out)

Scrubbing bathrooms from top to bottom
With a deep clean, no detail is too small or unimportant. Every part of your home will be thoroughly cleaned until it meets your standards of cleanliness.
Benefits of Getting a Deep Clean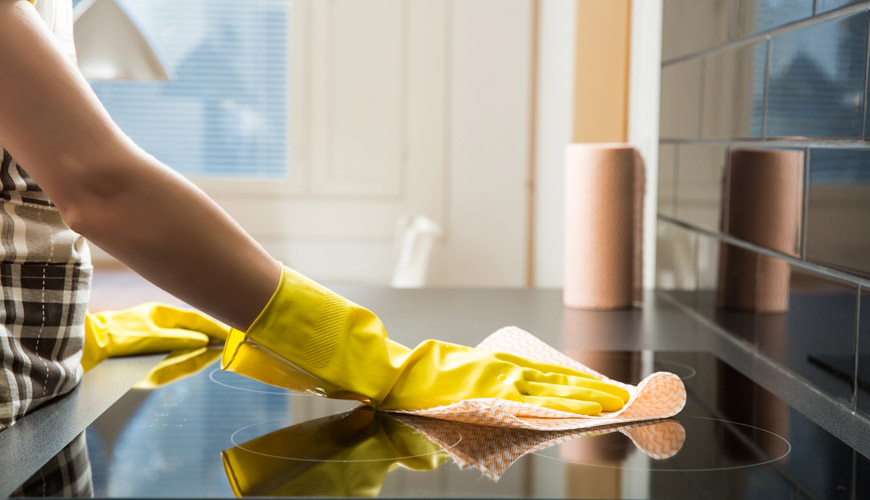 There are several benefits of getting a deep clean done for your home which include:
1. Improves Air Quality
The quality of the air in your home degrades over time because of accumulation of dust and other allergens, 
The quality of the air in your home degrades over time because of the accumulation of dust and other allergens,  which can cause respiratory problems, headaches, and other health issues.
A deep clean will remove all the dirt and dust from your home, improving the air quality and making it healthier for you and your family to breathe.
2. Removes Odors and Stains 
Another benefit of a deep clean is that it can remove difficult stains and odors that regular cleaning cannot get rid of. A home with kids and pets is especially prone to stains and bad odors.
A deep clean can help to eliminate these problem areas and leave your home looking and smelling fresh and clean.
3. Prolongs the Life of Your Furnishings
Deep cleaning not only improves the appearance of your furnishings but can also help to prolong their life. Over time, dirt, dust, and other particles can build up on your furniture and cause it to wear down prematurely.
With a deep clean, all the dirt and grime will be removed, leaving your furniture looking like new and also helping it to last longer.
4. Reduces Allergens and irritants
As we mentioned earlier, one of the main benefits of a deep clean is that it can reduce allergens and irritants in your home. If you or someone in your family suffers from allergies, then a deep clean can make a huge difference.
You make your home safer and more comfortable for everyone when you remove all the dirt, dust, and grime through deep cleaning. 
5. Gives You Peace of Mind
Last but not least, a deep clean can give you peace of mind. Having a home that is clean and free of dirt and dust is huge relief
After getting a deep cleaning service for your home, you can rest easy knowing that your home is as clean as it can be. You'll also have the peace of mind of knowing that you're doing everything you can to keep your family safe and healthy.
Deep cleaning a home is a big job but the benefits are well worth the time and effort that goes into it. If you're looking for a way to improve the air quality, remove stains and odors, prolong the life of your furnishings, and give yourself peace of mind, then a deep clean is the way to go.
Conclusion
We hope this answers all your queries regarding deep cleaning. Now whether you should consider deep cleaning your home or not depends on how clean you want your house to be. 
However, we would recommend getting a deep clean at least once a year to maintain a healthy and clean environment for you and your family. If you're looking for professional deep cleaners in Toronto, then look no further than Maidinto. We offer a wide range of deep cleaning services that are designed to meet your specific needs and requirements. Contact us today to learn more about our deep cleaning services. Our team will be more than happy to answer all your queries.