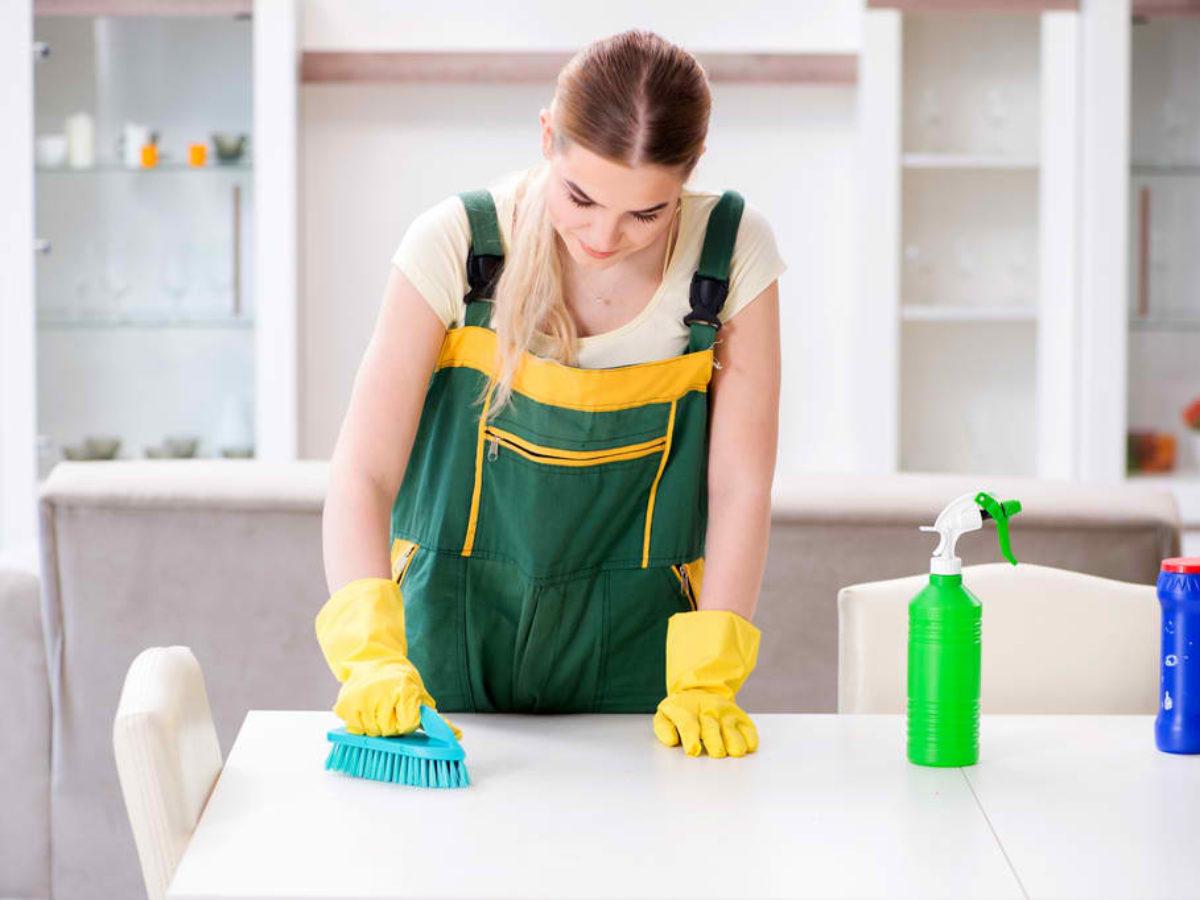 January 13, 2023
What is the Best Maid Service?
A maid service is a company or individual that provides cleaning and other household services to clients. Services may include dusting, vacuuming, and other general cleaning tasks. Some maid services may also offer specialized services such as deep cleaning. Maid services can be hired on a regular basis, such as once a week or once a month, or on an as-needed basis for one-time cleaning projects.
It is difficult to say which maid service is the "best" as it depends on the unique needs of the individual or company hiring the service. Some factors to consider when choosing a maid service include the services offered, the cost, the reputation of the company, and the availability of the service. It's a good idea to do some research and read online reviews and get a sense of the service offered by different maid services in your area.
Factors to Consider When Choosing a Maid Service
Services Offered:
Not all maid services offer the same services, so it's important to find a company that can provide the cleaning services that you need. Some may offer basic cleaning, while others may offer specialized services like deep cleaning.
Reputation:
Check the reputation of the maid service company by reading online reviews and asking for references. A company with a good reputation will likely provide you with high-quality services.
Cost:
Compare prices from different maid service companies to find the one that fits your budget. However, also keep in mind that it is not necessary that the cheapest option will be the best.
Staff screening:
Check if the company has done a background check for their staff. It is important to make sure that the people who are coming into your home are trustworthy.
Availability:
Make sure the maid service is available at the times that work best for you.
Communication:
Clear communication with the maid service is important to make sure that they and their staff understand your needs and expectations.
Customization:
Check if the company is flexible and can customize the cleaning plan as per your needs.
By considering these factors, you can find a maid service that provides high-quality services at a fair price, and that you can trust to take care of your home.
Pros & Cons of Hiring a Maid Service
Pros of Hiring a Maid Service Include:
Saving time:

Hiring a maid service allows you to free up your time to focus on other activities or responsibilities.

Professional cleaning:

Maid services employ trained professionals who know how to effectively clean and maintain a home.

Flexibility:

You can schedule cleaning services at a time that is convenient for you and you can also customize the cleaning plan as per your needs.

Consistency:

With a regular maid service, you can expect your home to be cleaned to the same high standard each time.

Peace of mind:

Knowing that your home is being cleaned by professionals can provide peace of mind and reduce stress.
Cons of Hiring a Maid Service Include:
Cost:

Hiring a maid service can be expensive, especially if you need to hire one on a regular basis.

Privacy concerns:

Allowing strangers into your home can be uncomfortable for some people.

Trust issues:

You will have to trust the maid service with your valuables.

Limited services:

Some maid services may not offer specialized cleaning services or may not be able to accommodate specific requests or needs.

Communication gap:

Sometimes there may be a communication gap between you and the maid service which can lead to issues with the cleaning not being done to your satisfaction.
Who Should Hire A Maid Service
Hiring a maid service can be a great solution for many people who want to maintain a clean and organized home. For those who lead busy lives and may not have the time or energy to keep up with regular cleaning, a maid service can save time and reduce stress. People with physical limitations or disabilities may also find it difficult to clean their homes effectively, and a maid service can provide assistance in these cases.
Additionally, for those who have recently moved, a maid service can help with the deep cleaning and organization that's often needed after a move. Even for people with large homes, it may be difficult to keep up with the cleaning on their own, so a maid service can help with the regular cleaning, and deep cleaning of the entire home. People living in busy cities where the cost of living is high, may find it more cost-effective to hire a maid service as the wages of a professional cleaner may be less than their own time.
Popular Maid Service in Toronto – MaidinTO
MaidinTO is a popular cleaning service in Toronto that offers a wide range of cleaning services for residential properties. We offer regular cleaning, deep cleaning, move-in/move-out cleaning, and more. Our team of cleaners are trained to provide high-quality cleaning services. We also offer flexible scheduling, and you can customize the cleaning plan as per your needs. Our top priority is your satisfaction. If you are looking for a maid service in Toronto that can provide efficient, reliable, and affordable cleaning services, contact us today.