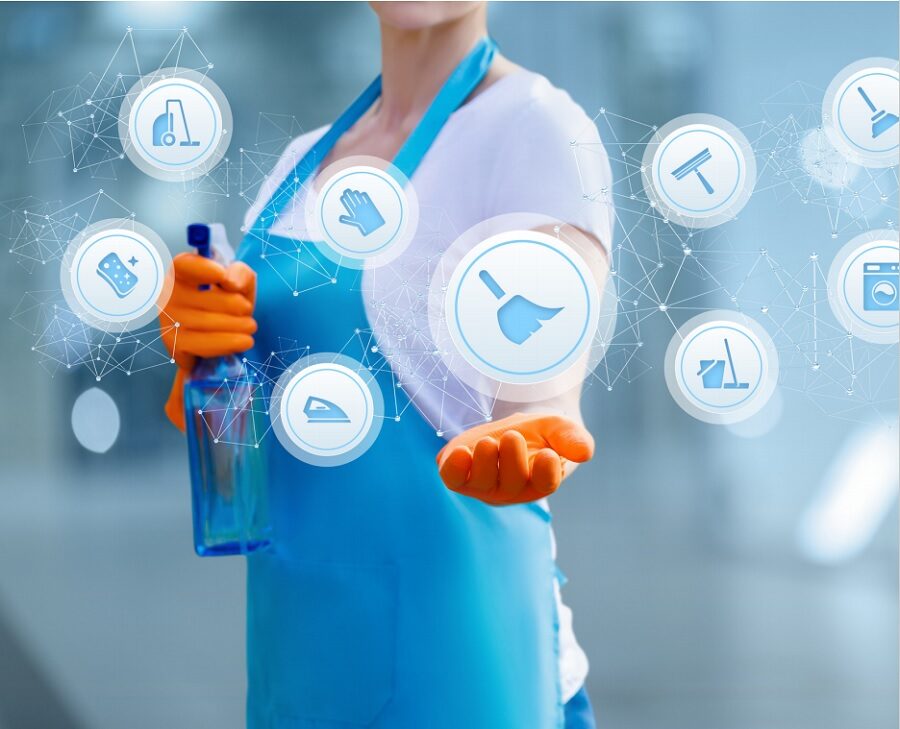 February 11, 2022
Why House Cleaning Services Are Important for Your Healthier Lifestyle?
We live in a modern world that admires hard work and fast production. In this modern era, a person looks busy all time as a worker. No doubt, remaining busy all the time can promote your sense of your social status. But a person should try his best to manage his work-life balance for all aspects of life. A quick definition of work-life balance is the best ability for people who give suitable time, effort, and energy to both their personal and professional life.
Interestingly, for work-life balance, the Canadian cities of Toronto & Ottawa both are featured in the top 10 cities. In North America, these Canadian cities are ranked the best for work-life balance. These cities have the same percentage for the overworked residents. People cannot avoid their beautiful home, during their busy work schedules. If they could not do this, they appointed a professional cleaner for their house cleaning services Toronto.
We all know that in this world life is so busy and do not have enough time for the management of all things. But we should try. To keep yourself strong and healthy you require a work-life balance and also a clean environment whether it is home or office. This is verified that hard work impacts a person's health mentally, physically, and emotionally. If you do work hard the entire day, then you will deserve a clean home when you came back home that will impact positive feelings, make you fresh and healthier.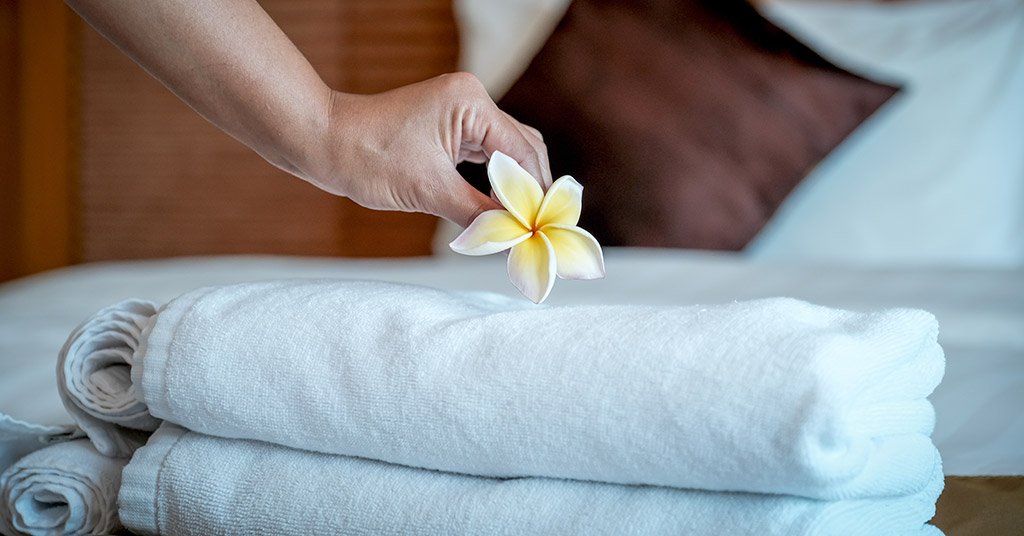 Why Cleaning a Home is a Top Priority?
A clear and clean home is very necessary for several reasons. It makes your living place beautiful and comfortable. It makes people attracted to your place when they visit your place. Cleaning a whole house can be exhausting and tiring because nobody desires to spend spare time sitting in cobwebs and dust at every corner of the house. Cleaning of the house should be done on regular basis. Clean the inside and outside of the house can keep the properties and their surfaces maintained. It will also keep you away from diseases or illness by taking hygiene.
You can get the services of a professional cleaning company who can manage the whole task of house cleaning services according to your demand. You just sit back and relax. They use the latest equipment to clean dust and dirt easily without spoiling your valuable assets. A clean and clear house can make you feel just like heaven. Your feel healthier in a clean environment. If your house is disordered and mess and you will not pay attention, then you can feel down and low in the dump. Similarly, if you have your own office then you will be organized and keep it clean because a clean office environment will grab people's attention to join your company. It will also increase your social circle.
Major Health Benefits of a Clean Home
A clean home always means a happy home. You require to make your home neat and clean to stay healthy at the end of the day. Increased dust & dirt will result in dust bugs, beginning trouble for people who are distressed by allergic reactions. Germs, allergens, and microorganisms flourish on the surfaces that will make you ill. A clean home is important for living a better life. It is your first duty to keep your home free and filter from germs and unwanted dust with the services of cleaning.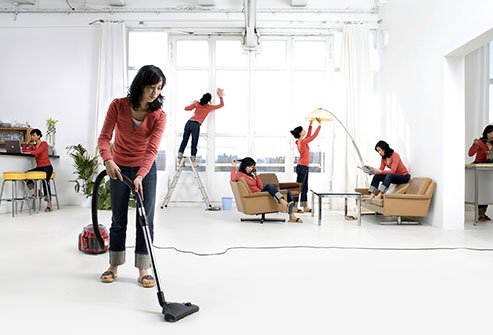 Visual mess leads to a mental mess. Your mental stress is linked to your living place. A clean and well-arranged house will help you to manage and reduce your mental stress in your busy lives.
It is simple but also it is true that cleaning a home will get you moving ahead. Keeping your house neat and clean means that you will find yourself active throughout the week for all working tasks.
When everything in the home is in order and neat and clean, your mind will find it easier and the best to get stuff done. You do not believe that your place directly affects your productivity and work.
We all know that when most people feel stressed, they crave junk food. Cleaning home will make us stress-free and save us from the desire for junk food. It can help to drive healthy selections of food.
When your house is clean, you will go to bed without any worries. You will put your head on a pillow with a relaxed mind and take better sleep. In the morning, you will boost your energy for work.
Tackle Some Seasonal Maintenance:
Here we have mentioned a list of some seasonal maintenance tasks that you should do for your home cleaning and the maintenance of your assets.
Change room air filter.
Change the batteries of a fire alarm.
Condition the leather furniture.
Remove Dust from ceiling fans.
Checked and clean the chimney.
Clean out the rain gutters.
Clean weather shedding
Summer Cleaning Your House
Summer suggests vacations, picnics in the garden, and lazy days at the beach. Cleaning the home is most likely the first thing that will remain in your mind. With deep cleaning home, check out all the windows and doors and windows of the house. Because summer means open doors and windows, make sure everything is working perfectly.
Autumn Cleaning Your House
Autumn means it is calmer outside. For fall cleaning, with deep home cleaning ensure that the container is clean, and change the filter if you are using any sort of vacuum. Check the wave brush for any other debris and long threads. Keeping the vacuum cleaner and checking its working order. It will increase its life and save your money for a long period of time.
Winter Cleaning Your House
Warm nights by the fire, entertainment of holiday, rock salt, and snow all over the house is the specification of the winter season. The winter season brings specific challenges for house cleaning. With a deep cleaning schedule, also maintain all outside maintenance cleaning. Because this season is in reality requires more organization and readiness for cleaning.
Spring Cleaning Your House
Spring is a flower blossoming season. When the plants push out of the cold ground and the flowers seem on the trees. It is time to air out the home and do cleaning home. With deep house cleaning, especially wash the windows. Vacuum the drapes. Clean and repair the outdoor furniture. Walk around your assets and check to know if anything requires maintenance.
List of Home Cleaning Items:
Here we will create a list of all the cleaning of house items that are called a deep cleaning for each part of your house. If you hire company cleaning services in Toronto, you will require to check all these to ensure that they will do everything you want to get.
Kitchen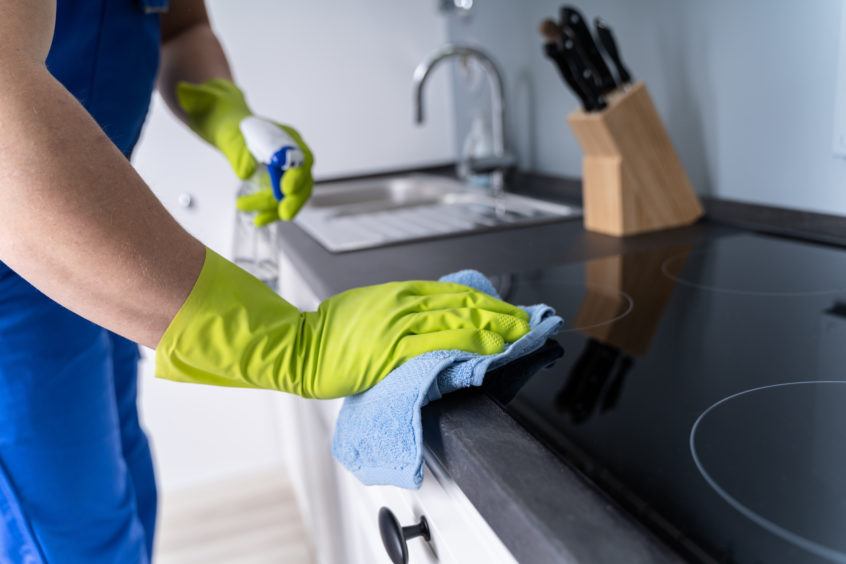 Clean garbage from inside and out
Clean inside and outside microwave
Clean refrigerator, sterilize outside and wipe down
Clean the burners and under the stove hood
Clean Over inside
Wash windows from inside deeply
Polish the sink and spout
Clean all cabinet doors inside
Empty, remove dust and organize cabinets from inside
Sweep and clean the floors
Sterilize all backsplashes & countertops
Clean all cabinet hardware and shine if necessary
Disinfect light switches and doorknobs
Clean under the sink
Bathroom
Dust and rub air vents
Clean the toilet and its behind space
Clean mirror with the glass cleaner
Scrub all grout & tile, take out any scum
Wash the toilet bin from out and inside
Clean the racks of towel
Shine all showerheads and faucets
Clean shower curtain & shower door
Clean light buttons and around vents
Clean the toilet ceiling
Wash bathroom cabinet doors
Remove dust from cabinets inside and on top
Clean the light fittings
Dining Room
Wipe and remove dust from wall corners and baseboards
Clean dining table and its surface with the right cleaner
Clean or wipe all chairs top to bottom
Vacuum or Sweep floors
From the walls Remove any scuffs
Clean light fittings
Wash and dry all placemats
Living Rooms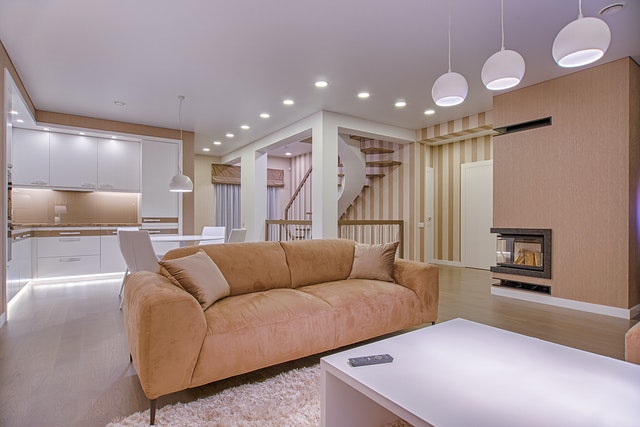 Dust the ceiling molding and corners
Vacuum couch & upholstered furniture
Vacuum carpets, sweep & mop hard, shake out rugs
Disinfect light buttons and remote controls
Remove Dust lamps
Disinfect electronic screens
Clean framed mirrors and pictures
Clean all inside of windows
Clean underneath after moving furniture
Bedrooms
Remove dust from all ceiling corners
Clean the under bed place
Remove Dust from all lamps & bedside table
Dust the wardrobes & dressers top
Vacuum all bedrooms carpets
Mop and sweep hard floors
Clean behind headboard
Clean windows from inside and outside
Vacuum the mattress & bedspring
Clean doorknobs and check it work
Dust light buttons and ceiling fans
Hallways
Clean ceiling corners & crown molding
Dust fixtures of light
Sweep and vacuum the floor
Baseboards wipe down
Clean hard floors
Vacuum rugs from both sides
Disinfect light switches
Dust all framed pictures
Clean wall mirrors or glass
When your home cleaning is your top priority, you should start to look everything in your house fall into place. The cleaning of the home is important in this modern society. Everyone gets busy with work, and they will need cleaning services for their house in major cities all over the world.
Maid in T.O is here to provide all services of cleaning home. We are mobile-friendly. Without any hesitation, you can book and get your cleaning home appointments from anywhere you want to get them. Call us anytime for inquiries, free estimates, and booking your appointments!