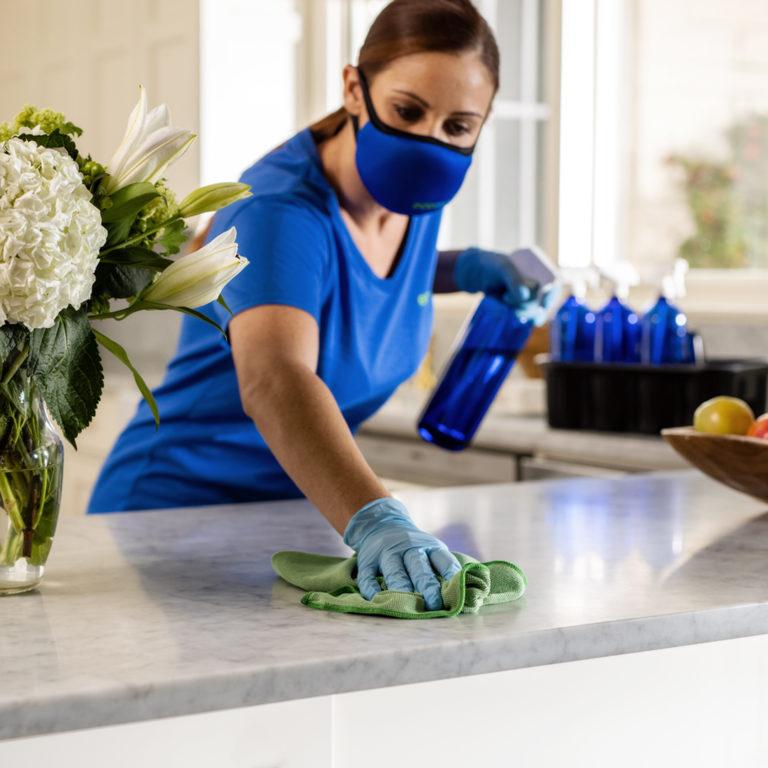 December 14, 2022
What are the Main Duties of a Maid?
Having a maid can be a great way to keep your home clean and organized. But what exactly does a maid do? If you're considering hiring a maid, it is important to know what they will be responsible for. From everyday cleaning tasks to specific requests, understanding the main duties of a maid is essential to finding the perfect person for the job. In this article, we will explore the roles and responsibilities of a maid and how to tailor them to fit your needs.
Responsibilities of a Maid – What Should You Expect From Your Maid
When hiring a maid service, it is important to know what duties and responsibilities they are expected to perform. A maid may serve as an in-home housekeeper who controls the cleanliness and maintenance of a home in order to keep it in harmony. Knowing your maid is in charge of various home tasks will help you be completely prepared for and satisfied with their services. Below is a list of tasks a typical maid does.
Sweeping
When you hire a maid service, you can expect them to sweep your home. The type of sweeping that the maid does will depend on the package that you have chosen from the maid hiring agency. If you opted for a deep cleaning package, then they will clean through all the corners and nooks of your home. If you have opted for a basic cleaning package, then they will perform minor sweeping of the major areas such as the kitchen and bathroom.
Mopping
Next they will mop the floors. The floor cleaners that they use are environmentally friendly, so you don't have to worry about the chemicals being used in your home. You will have a fresh smelling home after they are done cleaning.
Dusting
The next activity of the maids will be dusting. They will dust all the furniture, ledges, windowsills, and other surfaces to remove any dust. You can expect them to dust the kitchen, bathroom, and other rooms to keep everything looking spic and span!
Vacuuming
The maids will vacuum all the rugs, carpets, and bare floors. They will vacuum all the upholstery and draperies to remove dust, dirt, and other particles. Using the right tools, they will also vacuum your air ducts and vents to keep away allergens and other particles. After they finish vacuuming, your home will be dust-free!
Polishing Floors
In any home the floors get a lot of traffic and can get dirty quickly. If you want shiny floors, you need to hire professional maids! They will use the right tools to polish your hardwood, tile, stone, or linoleum flooring. This will restore the shine and make your floors look brand-new!
Washing Windows
Clean windows are a sign of cleanliness. With professional cleaning service, you can have sparkling windows in no time! The maids will use the right cleaning solution to wash all your windows. All the dirt, smudges and grime will be gone! After they are done, you'll have a beautiful view from your window.
Scrubbing Toilets
One of the most disgusting things is to go to the toilet and see a ring around it. It is not just a bad sight, but it smells bad too! You don't have to deal with this anymore if you call for cleaning service! With professional maid service, your toilets will be cleaned to perfection. You will not see any smudges or rings and it won't even smell bad.
Cleaning Shower Curtains
Taking a shower with a dirty shower curtain can be a terrible experience. The water will not look and smell right, but it can also make your skin exposed to germs. You can prevent this by calling for cleaning services. Having professional maids clean your house is the most effective way to ensure that everything is being taken care of. All your curtains will be clean and smell great! Giving you the relief that you need. 
Removing Mildew
We all have been there, the moment when you open the curtains and realize that they are full of mildew. It is bad enough when it happens to our clothes, but these curtains are in your house. They are much more expensive than any clothing that you have. A maid service that is dedicated to cleaning will come in and remove the mildew from your curtains. So that you can go about your day knowing that they are clean.
Wiping down kitchen appliances
One of the most frequently used areas of any household is the kitchen. From cooking to cleaning, you spend a lot of time in this room. You might not realize that your stove or refrigerator are dirty until you go to wipe down the inside. This can make it hard for you to cook and it can also expose you and your family to harmful and dangerous bacteria. 
You should make sure that you are wiping down your kitchen appliances on a regular basis. If you see something that looks like it needs to be cleaned, then it probably does and you should get in there and take care of it. A maid will clean all the surfaces in your kitchen including countertops, appliances, and cookware cookware.

How To Find A Good Cleaning Company In Toronto – MaidinTO
Finding a reliable and trustworthy cleaning company in Toronto can be a daunting task. With so many options, it can be difficult to decide which one is the best for you. MaidinTO is an excellent option to consider when looking for a professional and dependable cleaning service. We offer comprehensive services that meet all your needs for a clean, sanitized, and healthy living environment.
MaidinTO's staff are professionally trained and certified in the most updated cleaning techniques and products, ensuring you the highest standard of quality available. Our team members are friendly, courteous, and always willing to listen to your specific requirements. We use environmentally friendly cleaning solutions that are safe for both humans and animals while still providing a deep cleanse of all surfaces in your home or business premises. Contact us to know more!